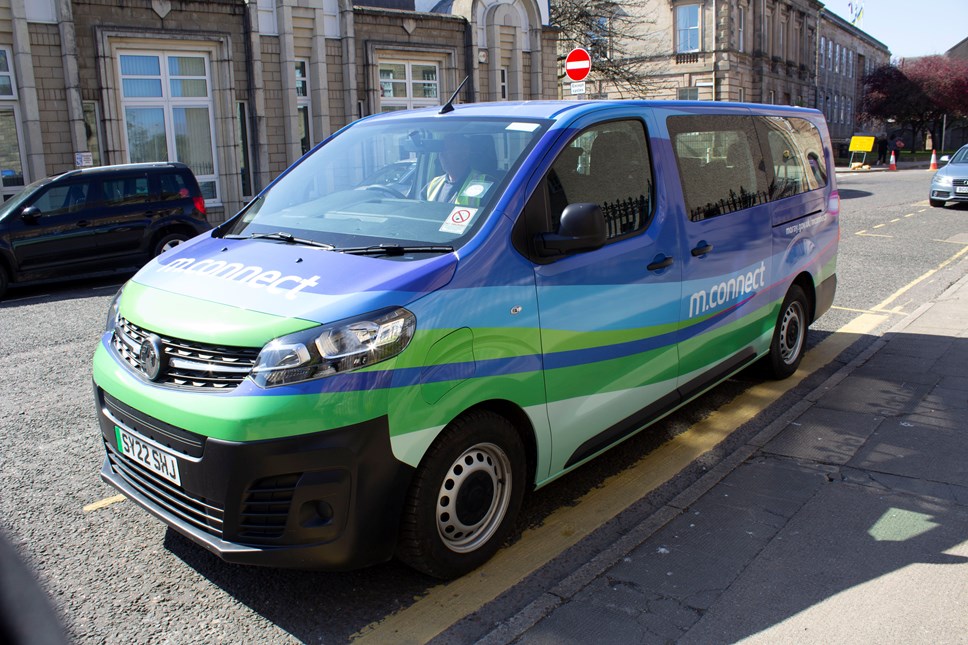 Moray locals asked to name new electric buses
Moray Council is offering residents the chance to name the six new electric m.connect service buses.
The newly enchanced on-demand service is the first stage of the £4.3m Bus Revolution project, which is being funded through £4m of Scottish Government funding and £300,000 from Moray Council as part of the Moray Growth Deal.
Now locals can have their say on what the new additions to the fleet should be known as. Residents in Moray can submit their suggestions online until Wednesday 31 May.
Winning entries will be selected by a panel of local, Moray Council and Scottish Government representatives. Winners will be invited to the unveiling of the first vehicle to be named in June and receive a certificate of recognition.
Speaking as the competition launched, Chair of Moray Council's Economic Development and Infrastructure Services Committee, Cllr Marc Macrae, said: "We're fully expecting Bussy McBusface to appear in several suggestions but we also know we've got a lot of creative and witty folk in Moray who will relish the chance to offer us some clever names for our electric buses.
"The new m.connect services are aimed at encouraging locals to use public transport more, reduce the transport barriers folk face getting into employment and help Moray to feel more connected.
"Moving our fleet towards low carbon vehicles is also key for us so there's lots to take inspiration from. I'm pleased to see the positive reaction the new m.connect service has had so far and I hope people realise this is very much a service for anyone in Moray to benefit from."
Contact Information
Moray Council Press Office