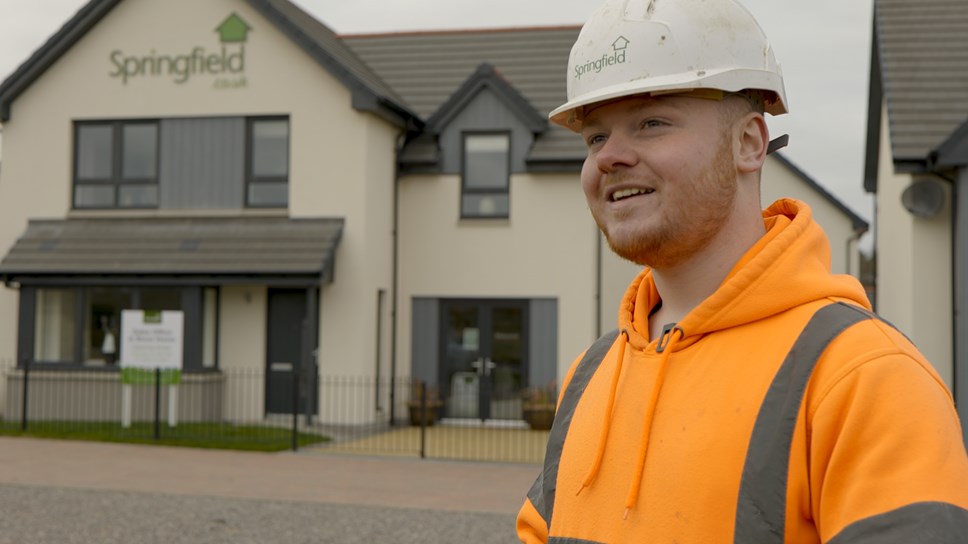 Moray Pathways Local Employability Partnership celebrates success stories
The Moray Pathways partnership hosted a celebration event on Thursday 23 March at the Mansefield Hotel in Elgin to celebrate the achievements of participants.
Some of the participants, who have been supported by a number of organisations and local employers, gave presentations and introduced short films about their experiences.
The evening was supported by local Elected Members, family and friends of the individuals, organisations and local employers from the Moray Pathways local employability partnership. A recorded welcome message from Minister for Just Transition, Employment and Fair Work, Richard Lochhead MSP, was shown at the beginning of the event.
All individuals had overcome various challenges and barriers to improve their lives and gained new skills while progressing and sustaining a range of training, employment, volunteering and further education opportunities.
Moray Council's Employability Team Manager, Amy Cruickshank, said: "It's vitally important to showcase real-life stories of local people we have worked with and provide an opportunity to celebrate their success. The stories also demonstrated the strength of our integrated partnership in supporting them to achieve their goals."
Jacqui Taylor, Head of Marketing and External Relations, UHI Moray added: "The whole evening was a great success with some humbling examples of the efforts individuals have made to achieve their goals in life. The examples we heard about and the achievements made are a reflection of the effectiveness of the partnerships operating across Moray."
Some of the stories shared on the evening are below.
Andrew's Story
Andrew Carr, from Elgin, completed a 12 month paid placement with Springfield Properties, which was supported by the Moray Employer Recruitment Incentive (MERI) and funded by the Moray Pathways partnership. Andrew went on to a secure a four-year construction apprenticeship opportunity with the house-builder, in his short film he said: "Working with Springfield has changed my life. I now have a purpose in life, I am getting fit and healthy, earning money and I have my own home."
Bob's Story
After lockdown made his previous building trade career no longer viable, Bob Morren, from Elgin, found himself looking for support from the Elgin Job Centre to find a new challenge to take him to retirement. He started a course with UHI Moray, however he struggled with the digital side so was referred to the Moray Pathways Employability Hub at the Inkwell to get some support. Bob was supported by the Digital Literacies Project Officer, Moray Council Employability Team and with tailored support secured a new job at Scotmid. During his presentation, Bob said: "All the help I got from everybody has been brilliant. It's changed my life. I've never been able to send an email before but now managed to apply for a job myself – and get it!"
Lena's Story
Lena Bespalova moved to the UK after leaving Ukraine due to the war. Lena is a Masters-level graduate in Finance. Since arriving in Moray she has been studying English for other speakers (ESOL) at UHI Moray to improve her English, this is where she found out about the employability support available through UHI Moray and Moray Pathways. Lena received help to update her CV, search for jobs and submit applications. She also undertook a work placement in an English speaking office environment for experience to add to her CV. Lena is now employed with Gordon and MacPhail in a finance role and ended her presentation by saying: "I have now found a job in my chosen career with the help of UHI Moray and Moray Pathways support."
Moray Pathways is the local employability partnership that includes over 50 support organisations and local employers. Employers from the public, private and third sector support individuals who require additional help into fair and sustainable jobs.
The team can be contacted by emailing moraypathways@moray.gov.uk.
Contact Information
Moray Council Press Office