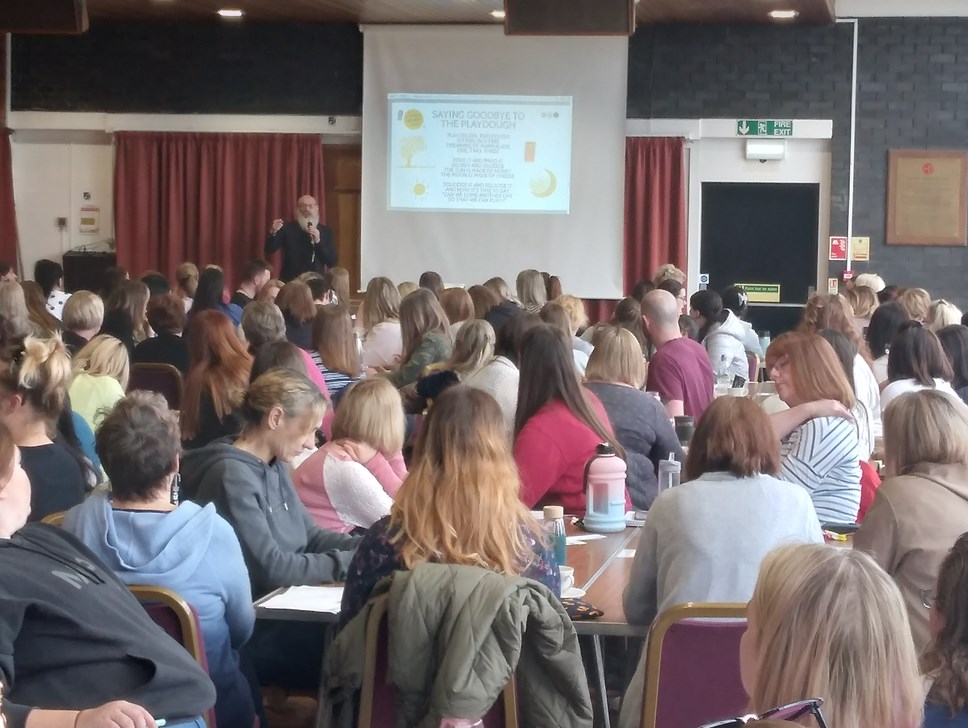 Moray plays host to leading early years educator
Nearly 300 Early Learning & Childcare (ELC) practitioners, primary teachers, head teachers and nursery managers welcomed the opportunity to work with leading early years educator, Greg Bottrill, during May's in-service training days.
The world renowned trainer, teacher and author led a series of inspiring and uplifting staff professional development sessions on child-centred teaching and learning methods which support the council's strategic education priorities of learning, teaching, and assessment and curriculum.
Greg said: "It's been so good working with nurseries and schools in Moray and discovering their passion for play and childhood. Early education in Scotland is on a journey and to see Moray at the forefront of this has been truly exciting.
"I talk a lot about adventure with children, doing education with children and not to them, and here the adventure is well and truly underway."
The shared learning opportunity for all of Moray's ELC and primary practitioners is key to achieving further consistency across the early years. Staff fed back that the training has had a positive impact on their teaching practice and the ways they are supporting Moray's young learners.
Contact Information
Moray Council Press Office