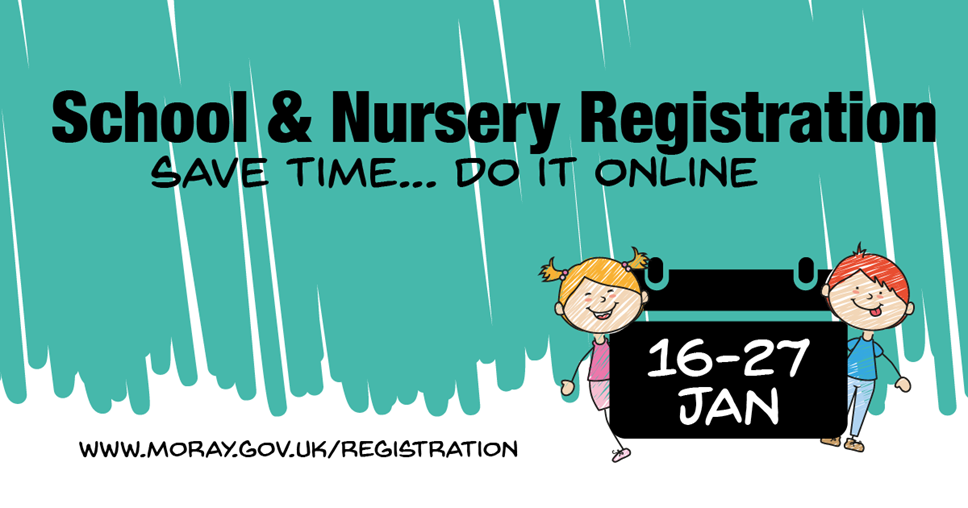 Moray Primary 1 and nursery registration opens next week
Parents and carers of children starting primary school or nursery in August 2023 are invited to register them for enrolment from 16 January 2023.
Registration is an online process and should be completed during the two week registration window which is open from 16­­-27 January 2023.
Children who will be five years old on or before 29 February 2024 can be registered online to start P1 in the 2023/24 school session.
All children aged three and four entitled to their funded hours in Early Learning and Childcare (ELC) from August 2023 or January and April 2024, should be registered online during the enrolment window.
Each ELC setting and childminder is different and parents and carers should check the hours being offered prior to choosing their setting during registration.
The whole P1 and nursery registration process, including placing requests, should be completed online. You'll just need to have scanned copies – or clear photos – of your child's birth certificate and proof of address to upload and submit online.
Details of how to request a copy of a birth certificate can be found on the Moray Council's website.
Parents and carers are reminded that the registration links do not go live until 16 January. Applications should not be started before then. Please do not attend at a school or nursery to register your child.
Contact Information
Moray Council Press Office