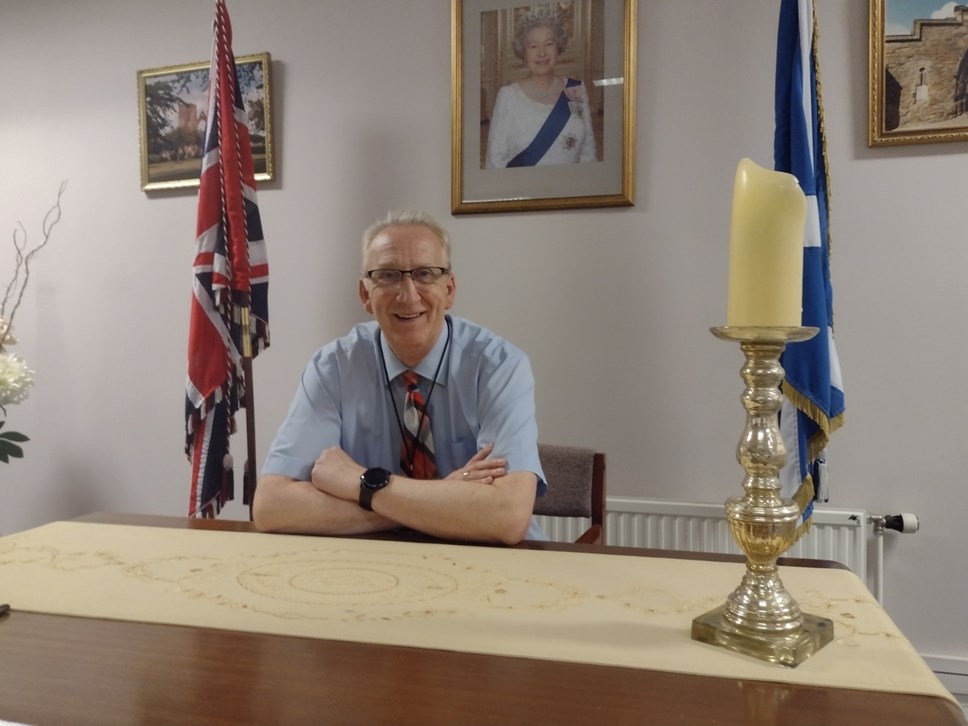 Moray Registrar bids farewell to the job after conducting over 850 weddings
MORAY Registrar Charlie Simpson has conducted his final wedding as he bids farewell to the job he's lived and loved for more than a quarter of a century.
In his 26 years as a registrar, Charlie has conducted a phenomenal 852 marriages and civil partnerships.
He reflected on his career as retirement day (24 September) drew near.
"I still remember that first wedding; it was at the Keith Institute and I knew most of the folk there through my personal life – no pressure. I especially remember the bride's grandfather coming up to me and saying 'Oh, Charlie, I didn't know you were the hallkeeper here!', then the look on his face when I told him I was the registrar and would be conducting the ceremony.
"Each one is a special occasion, and I've always treated them in that way; it's the couple's happy day. A lot of folk are really nervous, so breaking the ice with a bit of banter always goes down well.
"We consider ourselves the bedrock of society, being there for the most important moments in people's lives: births, deaths and marriages. And we're a rare breed; not everyone has the empathy or temperament to work in this job."
Charlie, who has been associated with Keith Football Club for more than 40 years and is currently the Vice President, Treasurer and Club Historian, even conducted a marriage at the club for a committee member's daughter – a truly memorable occasion for him. Other standout moments are the one and only time the groom didn't turn up, and officiating the marriage of his nephew, when Charlie was told by his sister 'This better be good!' as he took to the floor in front of gathered family and friends.
Tougher moments have come along when registering the deaths of those Charlie knew, but he was in the unique position of being able to support the immediate family through the process. Happier moments, weddings aside, were citizenship ceremonies, of which Charlie conducted 176 and welcomed 60 nationalities to life as a British citizen in Moray.
Life after work looks like a mixture of cycling, running, and writing Doric poetry about Keith Football Club, special games and the players.
"I hope to cobble them together and publish them; I've got plenty to do. Besides, I realised I'd been here too long when I began marrying those whose births I registered 25 years ago – time to go!"
Contact Information
Moray Council Press Office