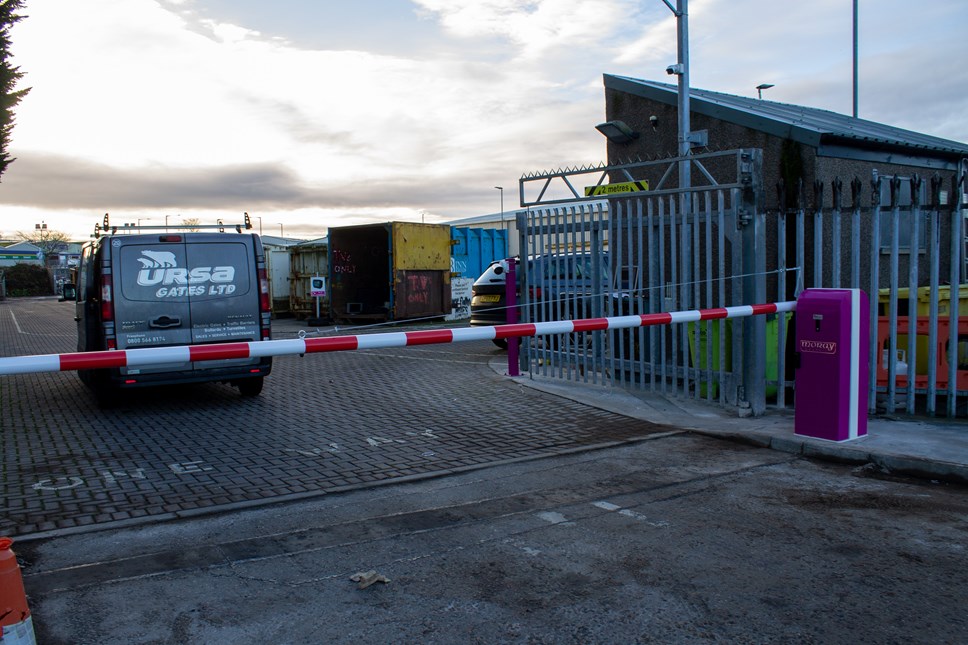 Moray residents asked to respect recycling centre staff
Moray Council is asking residents visiting Household Waste Recycling Centres (HWRCs) over the festive period to be patient and abide by the covid safety measures in place.
With the tightening of covid safety measures, due to the spread of the omicron variant, residents are reminded of the requests in place to keep them and staff safe on site.
Avoid attending if a site is crowded – come back at a different time if you can.
Keep your distance from other site users.
Sanitise hands before and after attending HWRCs.
Face coverings are not required but can be worn if preferred.
While bookings are still required for the Chanonry HWRC in Elgin, all other sites across Moray have open access. Anyone booking appointments in Elgin is reminded to attend during their timeslot only to avoid queues building up.
Waste Manager, Mike Neary, said: "We're well into our busiest time of the year now and our crews are dedicated to keeping access as safe and free flowing as possible, but we rely on residents taking responsibility for their actions on site too.
"Keeping your distance from others on site shows respect to our staff, as well as helping to protect yourself and others from the spread of covid-19. It's also important to be aware of other vehicles and pedestrians, particularly when our crews are emptying skips and clearing the way for more recycling to be deposited.
"In Elgin, the second half of appointment time slots can be less busy so I'd ask those booking to consider attending then if they can.
"I'd also encourage residents to upcycle or pass on old toys and bikes they may be clearing out to make way for new items. Rather than throw them out, see if someone else can make use of things you no longer need.
"As always, my thanks go to our recycling centre crews who are helping dispose of the increased packaging and waste we get at this time of year, and to the vast majority of HWRC users who help keep everyone safe on site."
Contact Information
Moray Council Press Office