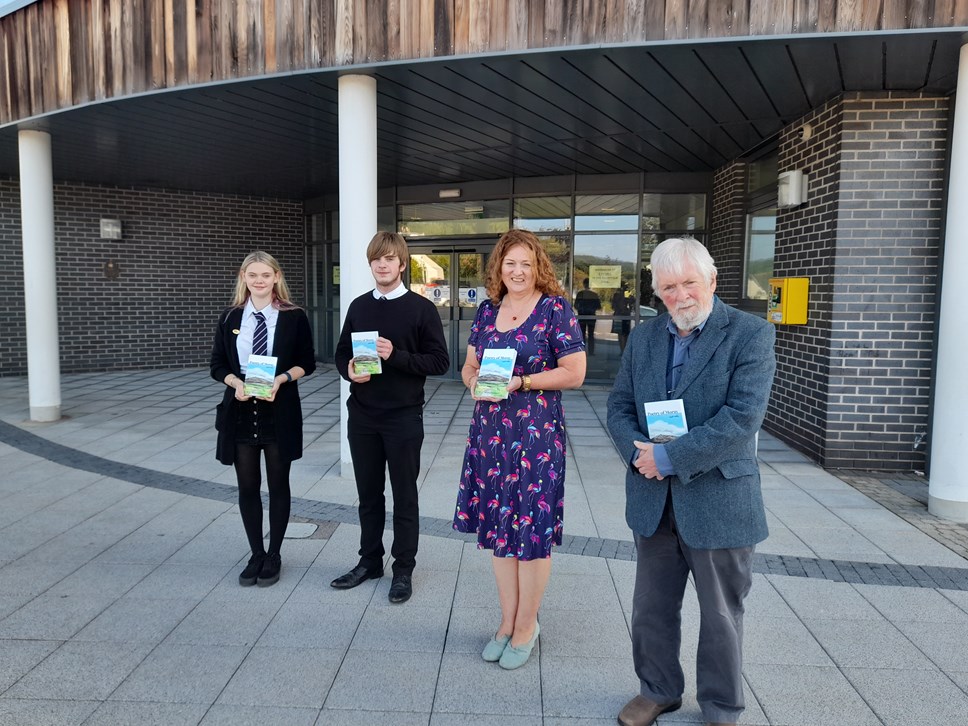 Moray schools receive donation of local poetry book
PUPILS across Moray are set to dive into local poetry after author Richard Bennett, who taught in Moray schools for 30 years, donated his latest works to learners.
Richard worked at Milne's High School for five years and Elgin Academy for 25 years before becoming interested in poetry. During the first lockdown last year, Richard decided to turn his passion into a book for locals and visitors to enjoy.
The 200-page book, Poetry of Moray, showcases pieces by 35 poets who were born or who settled in Moray and covers the period from 1448 to 1984. Poetry of Moray is not the first book that Richard has had published, having already written A Celebration of 200 Years, a book centred around the history of Elgin Academy.
Copies of the book have been donated to schools and care homes across Moray thanks to financial support from The Doric Board.
Richard said: "Poetry of Moray has been a long-term project of mine which began during the first lockdown in March 2020. The compilation of work from poets across the region shows the high quality of work that has been produced over time.
"I'm delighted that copies of my book have been donated to primary and secondary schools across Moray for pupils and teaching staff alike to enjoy. I hope that reading the book provides young pupils with insight, knowledge and inspiration to research the history of Moray for themselves one day."
Moray Council's Head of Education, Vivienne Cross, said: "This extremely generous gesture from Richard is much appreciated and I'd like to thank him on behalf of the Council. I'm confident that our pupils will enjoy hearing about the intriguing patterns of life and art across Moray over the centuries.
"It's important, and equally interesting, for young people to learn more about the history of their local area, and I'm sure they'll take great delight in reading the work of local poets who were born or chose to settle in Moray."
The launch of Poetry of Moray will take place on Wednesday 8 September at 7.30pm in Elgin Library.
Contact Information
Moray Council Press Office