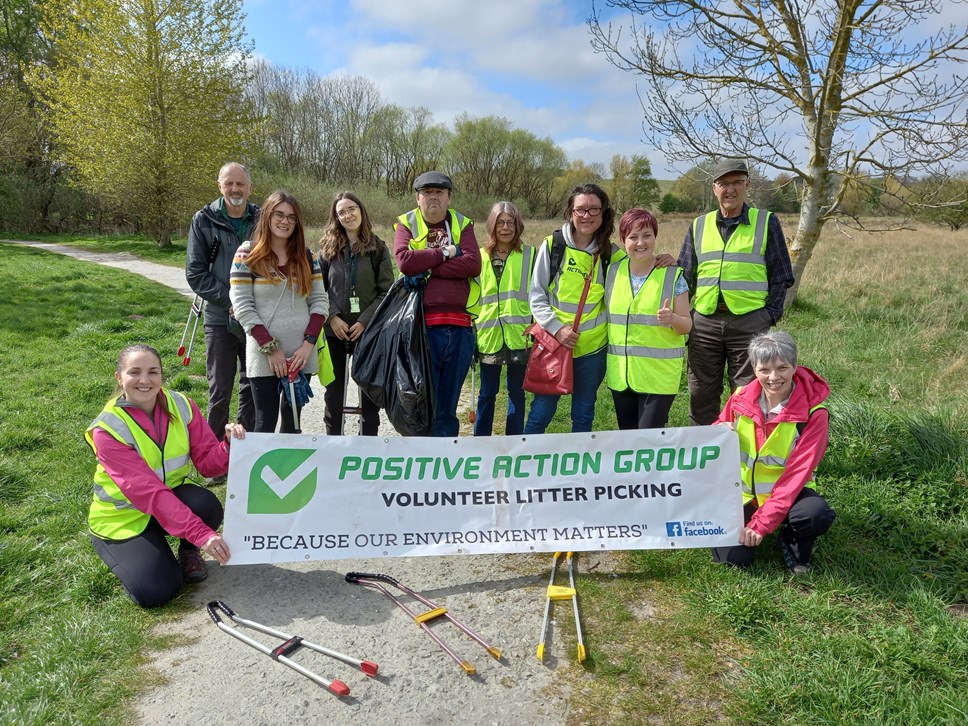 Moray volunteers take part in litter pick on World Earth Day 2022
VOLUNTEERS from across Moray joined the Positive Action Group Elgin to take part in a spring clean of the Wards Wildlife Site, Edgar Road and the Elgin Retail Park on Friday (22 April).
The spring clean, organised by the Positive Action Group (PAG), aims to raise awareness of caring for our environment whilst demonstrating how important it is for everyone to get involved in local action for positive change.
Additional litter-picking equipment was provided by Moray Council for use by volunteers, and officers from Moray Council's Open Spaces and Strategic Planning and Development teams attended to support the event and discuss improvement plans for the wildlife site.
The Positive Action Group was formed in November 2020 with the founders litter picking as a means to tackle loneliness during lockdown and to tidy up Elgin. The group hopes to promote community spirit, regenerate a sense of pride for Elgin and where we live, and to raise awareness of the littering issue.
A new management plan for the Wards Wildlife Site is currently being developed which will encourage restoration of the space for nature and the local community who use it.
Moray Council's Environmental Protection Manager, Colin Bell, said: "It was really inspiring to see PAG and the volunteers present at the litter pick demonstrate how fun and easy it can be to care for our much loved natural spaces.
"The Wards is a very special site, both as a sanctuary for nature in town and as a haven for the local community to come and enjoy the wildlife and a sense of peace".
Sarah Barber, the group's treasurer, said: "So far we've helped tidy Elgin, plant bulbs and wildflower seed patches and are attempting to help restore a community asset not well known about.
"What's great about PAG is we welcome all ages and abilities to take positive action in their community so we am to be an all-inclusive group. Our message to you is 'if you're not happy with the way things are, be willing to make a change'.
"With regards to Earth Day and the ongoing issues surrounding littering, it's evident that we need to reduce what we consume and, at the very least, bag up our rubbish and recycle it at home rather than throwing it away in our public spaces."
PAG hold regular events which can be found on their Facebook page.
Contact Information
Moray Council Press Office