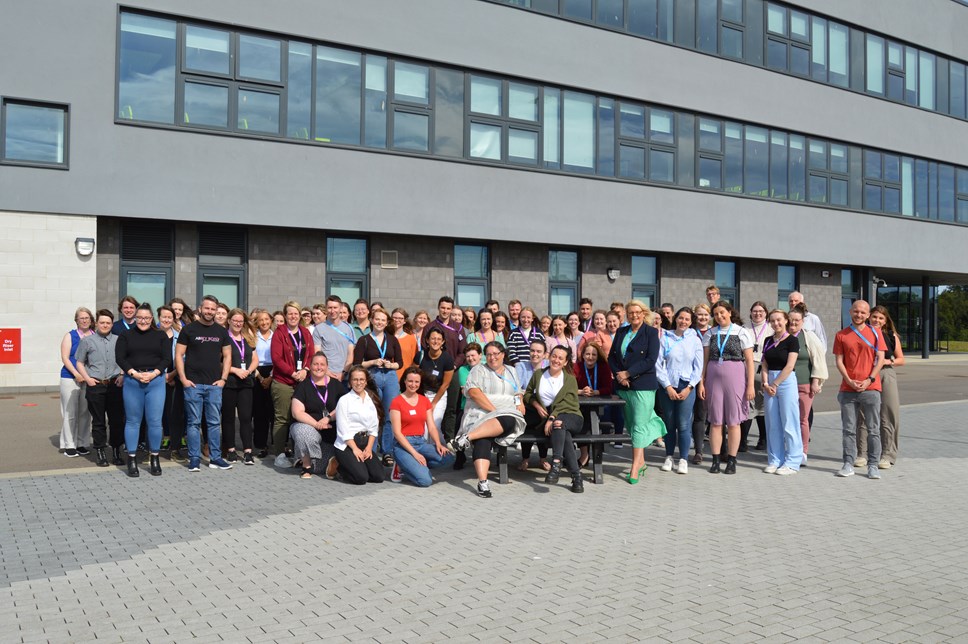 Moray welcomes almost 80 newly qualified teachers
Following a two-day induction the 78 teachers, who are all in their probationary year, are ready to head to their primary and secondary schools across Moray.
The new teaching staff come from a variety of places and backgrounds and start in their schools on Monday 15 August.
The 2022/23 cohort will spread out with 49 in primary schools and 29 in secondary schools, teaching everything from art, chemistry and maths to English, music and P.E.
Many newly qualified teachers choose to stay in Moray once they complete their probationary period. This year, 47 of the 72 newly qualified teachers from the 2021/22 session have stayed in Moray.
These teachers have taken up various roles from supply teachers in primary and secondary, to part-time temporary positions and full-time permanent positions.
Moray Council's Chief Education Officer, Vivienne Cross, said: "We welcome our new teachers to Moray and wish them all the best for their career. Having spent time with our new colleagues during their induction I can honestly say the future of teaching looks very bright indeed.
"It's especially rewarding to see people who may be new to Moray grow and develop in their profession while getting to know their pupils and discovering all the wonders Moray has to offer. It's great to see so many of last year's newly qualified teachers remain with us and I know they'll also make this year's new staff feel welcome."
Contact Information
Moray Council Press Office