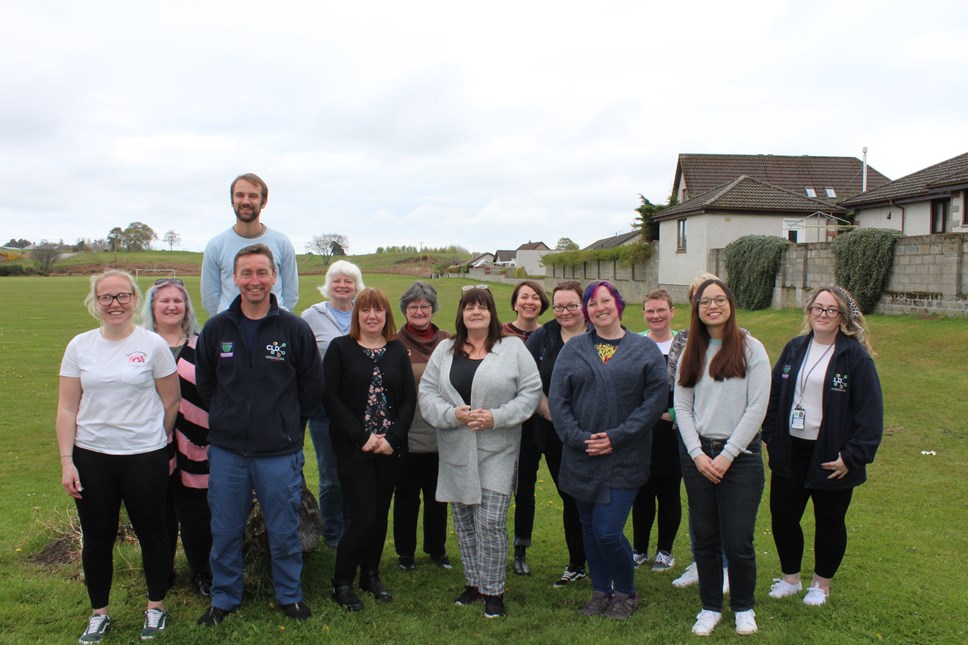 Moray youth workers celebrate development award success
Moray youth workers have been undertaking a learning journey of their own to build their knowledge, enhance their skills in working with young people and add to their professional qualifications.
Over the past few months, youth workers from Speyside Youth, Aberlour Youthpoint and Moray Council have been working towards their Personal Development Award in Youth Work, which is a SQA accredited qualification.
The course was co-delivered by trainers from Youth Scotland, the largest youth work organisation in Scotland, and the council. Youth workers had to demonstrate competence, skill and knowledge across three units of work, undertake additional research and learning activities in their own time, and compile a learning log to evidence their practice. As part of their assessment, they were also observed delivering a youth work activity.
Children, Young People and Families Manager, Fiona Herd, who leads the council's Youth Work Team, said: "The qualification sets a quality standard for youth work and is designed for those working with young people in community learning and development settings.
"I am delighted to see the hard work of all the participants being rewarded with the achievement of the Personal Development Award in Youth Work. The future of youth work is bright in Moray."
Youth Scotland Development Worker, Allan Young, said: "Each of the participants contributed their own valuable knowledge and experiences throughout the course, supporting their peers to learn further than simply the course learning materials.
"I have really enjoyed witnessing everyone learn and implement new skills and knowledge into their youth work practice, and I am sure the course will ultimately have a huge impact on the youth work which the young people of Moray access."
Contact Information
Moray Council Press Office