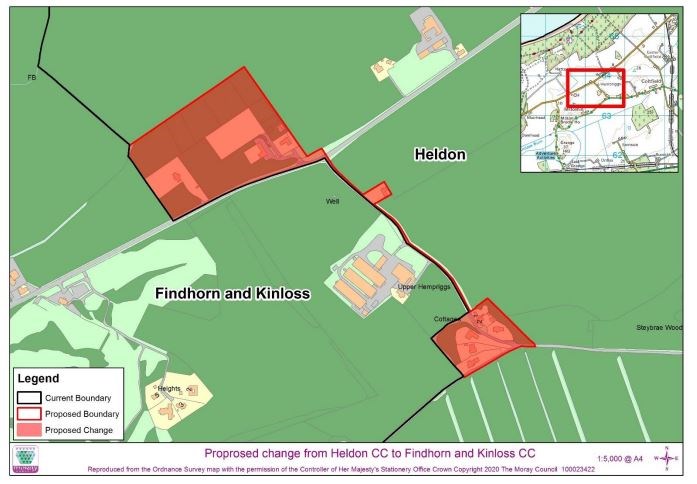 Moray's Community Council scheme updated
Amendments to Moray's Community Council model, standing orders and code of conduct have been agreed by the local authority.
One boundary change also comes into effect for 10 properties at Upper Hempriggs, which moves them out of the Heldon Community Council area into Findhorn and Kinloss.
Main changes to the scheme include updating references to social media; training and national standards of community engagement, alongside membership eligibility clauses and formally allowing remote meetings and voting.
Many of the amendments have arisen as a result of issues raised during the last term of community councils and have been made in consultation with current administrations.
Membership within Community Councils has prompted the reduction of the period of a co-opted member to reach full membership from 12 to 6 months, and further election amendments are designed to avoid unsuccessful elections in future.
Speaking after the changes were ratified by Moray Council, Convener, Cllr Shona Morrison, said: "With the next Community Council elections in Moray due this Autumn making these relatively minor amendments to the scheme future-proofs the process for our local communities.
"The small boundary change also more closely aligns the properties at Upper Hempriggs with their local government ward boundary and we're grateful to the respective Community Councils for their input to this change.
"We're looking ahead now to the next Community Council elections in August this year and I'd encourage anyone interested in becoming more involved in their community to engage with us and find out more via our website."
Community Councils are voluntary non-party political bodies, formed under a statutory framework, and are recognised as statutory consultees in relation to planning and liquor licensing.
The roles and responsibilities of community councils are set out within the scheme and is supported by the council through a discretionary administrative grant and a dedicated officer to enable and support Community Councils in their role within the community.
The Local Authority is required to publish a community council scheme (the 'Scheme') setting out the provisions for the formation and operation of Community Councils in Moray.
The newly agreed scheme framework is for the period 2021-2025 with regular reviews and can be found alongside the report to full council online.
Contact Information
Moray Council Press Office