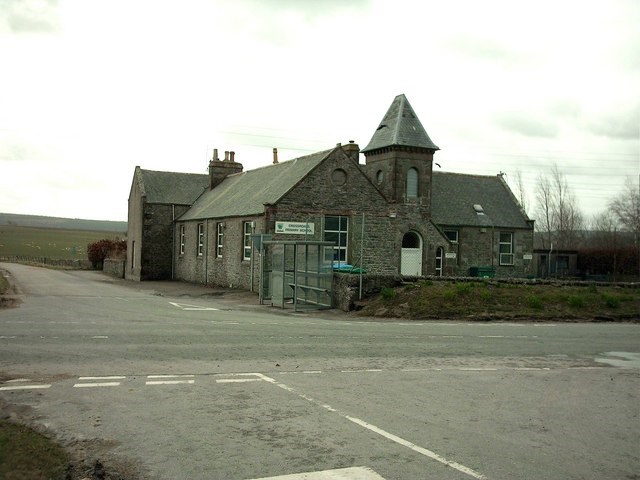 Mothballing of Crossroads Primary School agreed by councillors
Members of Moray Council's Education, Children's and Leisure Services Committee agreed, on 28 September 2022, to mothball Crossroads Primary School.
Notification of this decision was withheld until after the Buckie by-election, due to pre-election period protocols.
The school will be mothballed from Monday 9 January 2023 and the current catchment will, following consultation with parents, be temporarily re-zoned to one or more adjacent school catchments.
Crossroads Primary School is a remote rural school, which is part of the Keith Associated School Group (ASG). An assessment of the current situation was triggered in May 2022 when the school roll had fallen to ten. This figure has since fallen to five following the return to school in August 2022.
The term mothballing refers to the temporary closure of a school where the school roll has fallen to very low pupil numbers, and in some cases zero. Mothballing allows for a school to reopen should circumstances change, meaning that if appropriate numbers of primary-aged pupils moved into the area in the future the school would re-open.
The decision to mothball Crossroads Primary School will be reviewed in April 2023 and an update will be provided to the Education, Children's and Leisure Service Committee. To undertake formal closure of a school, local authorities are required to carry out a statutory public consultation under the terms of the Schools (Consultation) (Scotland) Act 2010.
Chair of the Education, Children's and Leisure Services Committee, Cllr Kathleen Robertson, said: "Any decisions taken around the future of a school are to support the best educational and social outcomes for the children and young people currently attending the school, as well as those who may attend in the future.
"We monitor our school rolls regularly and at particular points, for example, enrolment periods; when the roll has a downward trend; and when the roll is increasing and this impacts on staffing levels."
Councillors also agreed on the process for the future mothballing of primary schools. Should the school roll fall to less than 15 pupils, an operational assessment of the current situation will be triggered.
This will include an assessment of the impact on the community, local schools, current users of the building and the school roll forecast, as well as formal consultation meetings with parents/carers. Following this initial assessment, the Head of Education will be responsible for making a decision to commence the mothballing process if appropriate.
Contact Information
Moray Council Press Office