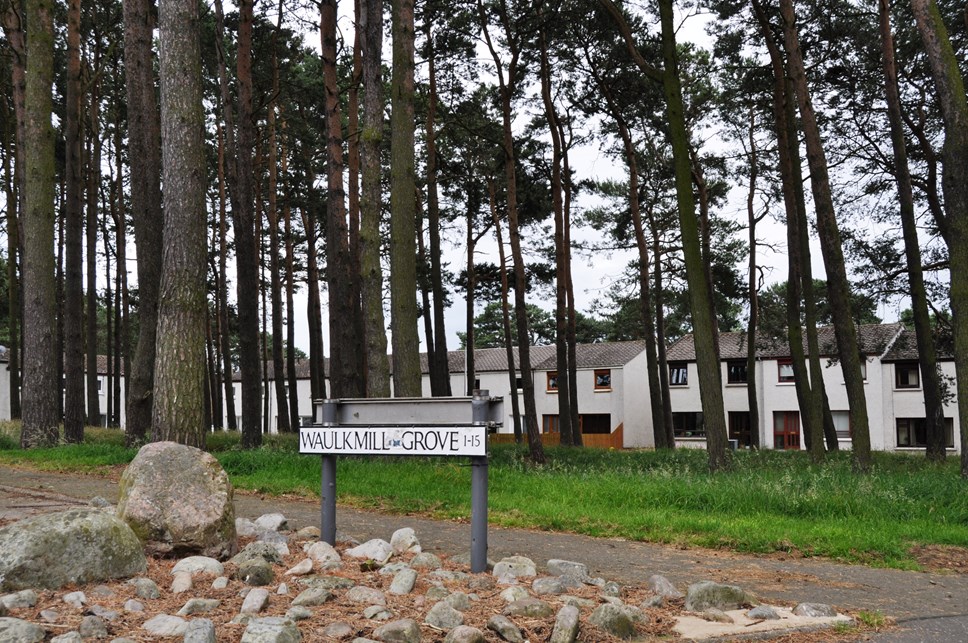 Move to revoke preservation order on Elgin trees
Councillors are to be asked to revoke preservation orders which protect trees within an Elgin housing development.
Councillors are to be asked to revoke preservation orders which protect trees within an Elgin housing development.
Separate surveys have found that the mature pine trees in the Reiket Lane area are not suitable for the location and are in poor condition.
The surveys concluded that they posed a risk to people and property, had lacked maintenance and that any potential management plan would not work.
The conclusion of the earlier of the two surveys was to clear fell the area and replant with a landscaped woodland that was more appropriate for the area
The preservation orders covering the 45ft tall trees apply to an area in front of residential properties in Waulkmill Grove and an area behind Barlink Road, Waulkmill Grove and Reynolds Crescent.
A report to next Tuesday's meeting of Moray Council's planning and regulatory services committee states: "Based on the findings of the surveys, it is considered necessary to revoke the tree preservation orders.
"While it is accepted that the trees within the area add amenity value, it is clear that even with a maintenance plan the lifespan and condition of the trees cannot be improved and a proactive long-term solution has to be sought."
The report says the area has some long-standing issues related to loss of daylight and falling branches.
"While it is regrettable that mature trees will be lost, expert advice concludes that measures have to be taken in order to enhance this area for the long-term safety of the residents and provide an improved and attractive area of open space more appropriate for this setting."
The committee will be told that discussions have been taking place with a developer with a view to improving the area and that if the tree preservation orders were revoked, it was likely that proposals for redevelopment would come forward.
See 'resource links' below for full committee report
Moray Council area stretches from Tomintoul in the south to the shores of the Moray Firth, from Keith in the east to Forres in the west. The council and its 4,500 employees respond to the needs of 92,500 residents in this beautiful part of Scotland, which nestles between Aberdeenshire and the Highlands.
Famous for its colony of dolphins, fabulous beaches and more malt whisky distilleries than any where else in Scotland, Moray is a thriving area and a great place to live.
Headquartered in Elgin, the administrative capital of Moray.
Contact Information
Sharon Dunbar