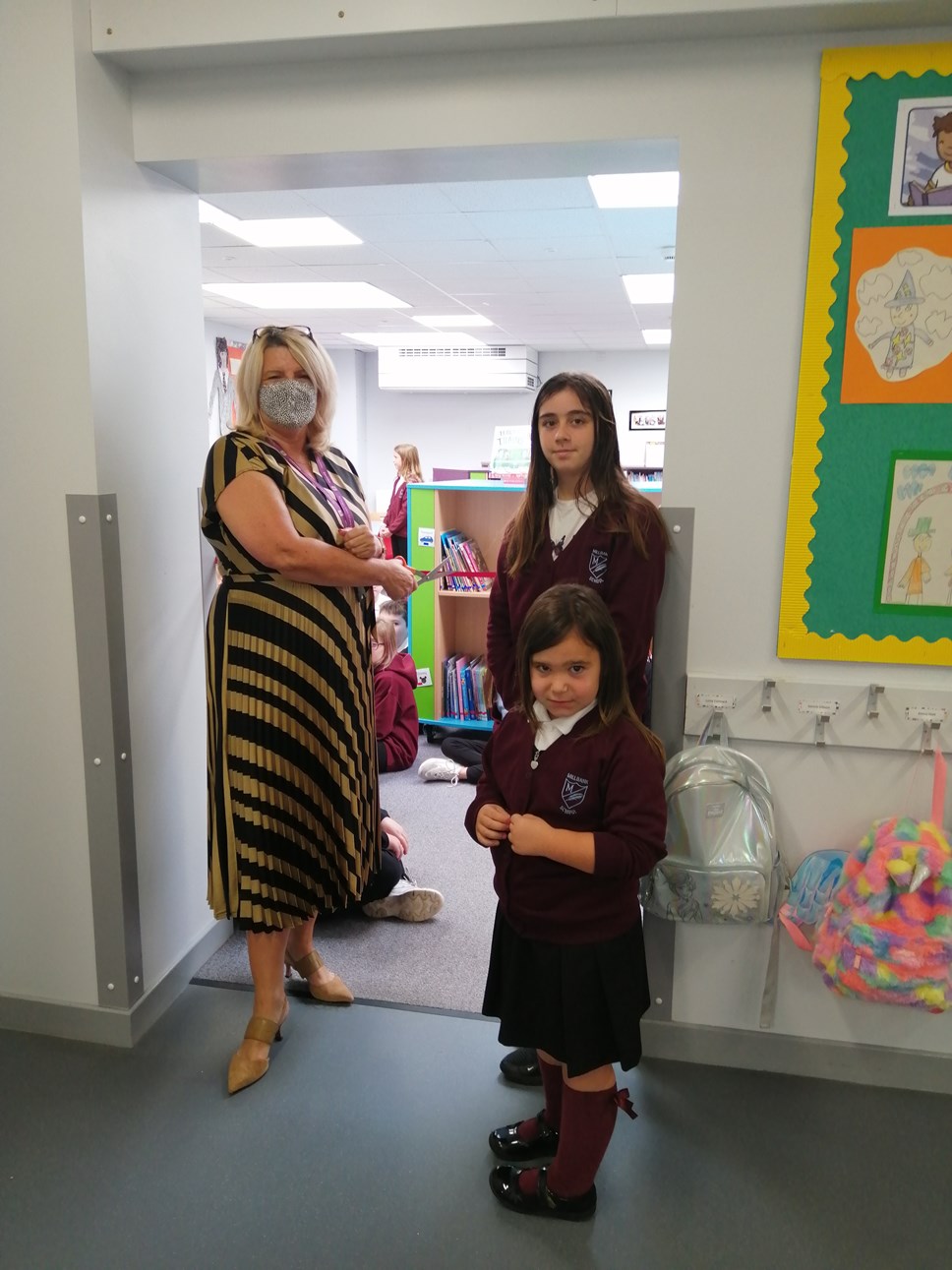 New chapter for Millbank Primary School library
Millbank Primary School in Buckie has opened its new look library for pupils.
The makeover has included new seating, colourful shelves and turning the space into a comfortable and welcoming area for pupils to enjoy.
Head Teacher, Kirsty Moneagle, said creating the new space will enhance the reading experience for pupils at Millbank.
"We wanted a really cosy, nurturing neuk for our pupils to enjoy their learning and reading in. Improving literacy is important for us and any way we can make it a positive experience for pupils will help achieve that. We really want to foster a love of reading.
"It's important to us that our pupils are supported in both their structured learning and informal time in school.
"Everyone is really excited about their new library space and I'm encouraged by their eagerness to make the best use of it."
Helping Chief Education Officer, Vivienne Cross, to open the new library were Millbank's youngest and oldest pupils, Zuri Andrew (5) and Lucie Scott (11).
Contact Information
Moray Council Press Office