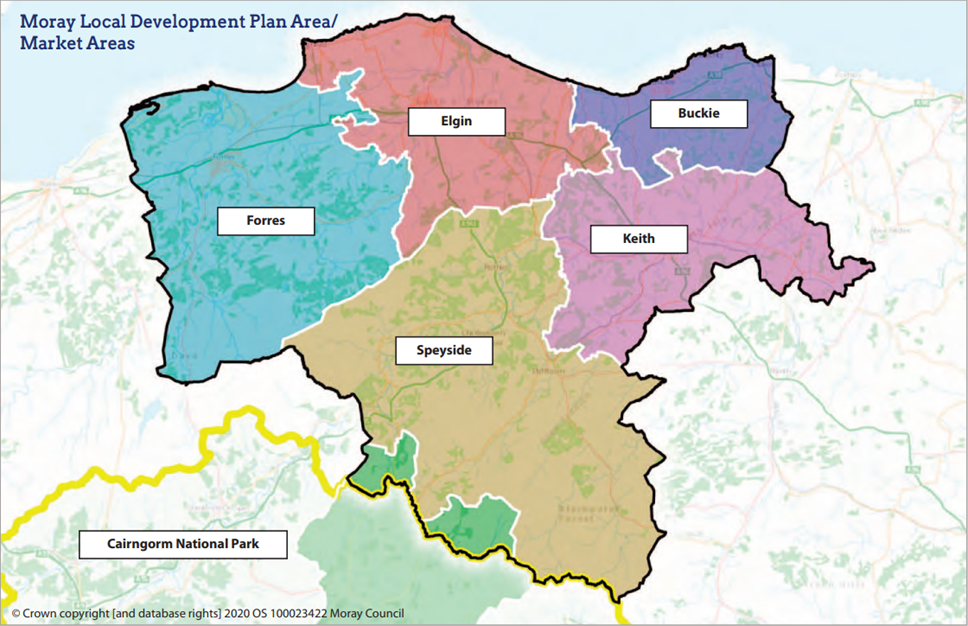 NEW DEADLINE: More time to let us know your big ideas for future of Moray
Moray Council has extended the deadline for submitting ideas to help shape and inform the early stages of developing the Local Development Plan.
The Council is starting work on its next Local Development Plan, a vital document that sets out a long-term vision for development in terms of where it should and should not happen, and opportunities to enhance a place and help plan for future infrastructure.
It's vital for:
Addressing climate change
Delivering high-quality places to live
Attracting new jobs and investment
Regenerating town centres
Protecting historic and natural environment
Ideas need to be in by Monday 31 July. Please share them using this response form.
The Call for Ideas and ongoing engagement events are part of the first stage of the plan preparation process where officers gather information, data, and views on what to plan for. All this information is collated into an Evidence Report that will be presented to full council for consideration in March 2024. Ahead of preparing the Proposed Plan, there will be a further Call for Sites in autumn 2024, which will be more focused on gaps in site provision. This will feed into the preparation of a Proposed Plan, which will be subject to consultation allowing more opportunities for the public to input into the plan process.
Community groups can now also register their interest in preparing Local Place Plans.
They give communities an opportunity to work up proposals for the development and use of land where they live, and they offer the opportunity for a collaborative but community-led approach to local place-making, setting out proposals for the development and use of land.
Chair of the Planning and Regulatory Services Committee, Cllr David Gordon, said: "The Local Development Plan helps us to shape and meet Moray's needs for housing and employment land and puts plans in place to safeguard and enhance our environment. It also allows us to plan for the infrastructure that is needed to support development.
"It is key to the area's future prosperity and to the aspirations of our communities. I encourage anyone with an interest in what is happening around them to feed into this crucial exercise, and I hope community groups will consider the value of registering an interest in preparing a Local Place Plan."
To register an interest in preparing a Local Place Plan please email localplaceplans@moray.gov.uk and include details of the community group submitting the plan and a map of the area the Local Place Plan would cover. Council officers will contact community groups to discuss process and deadlines.
Contact Information
Moray Council Press Office