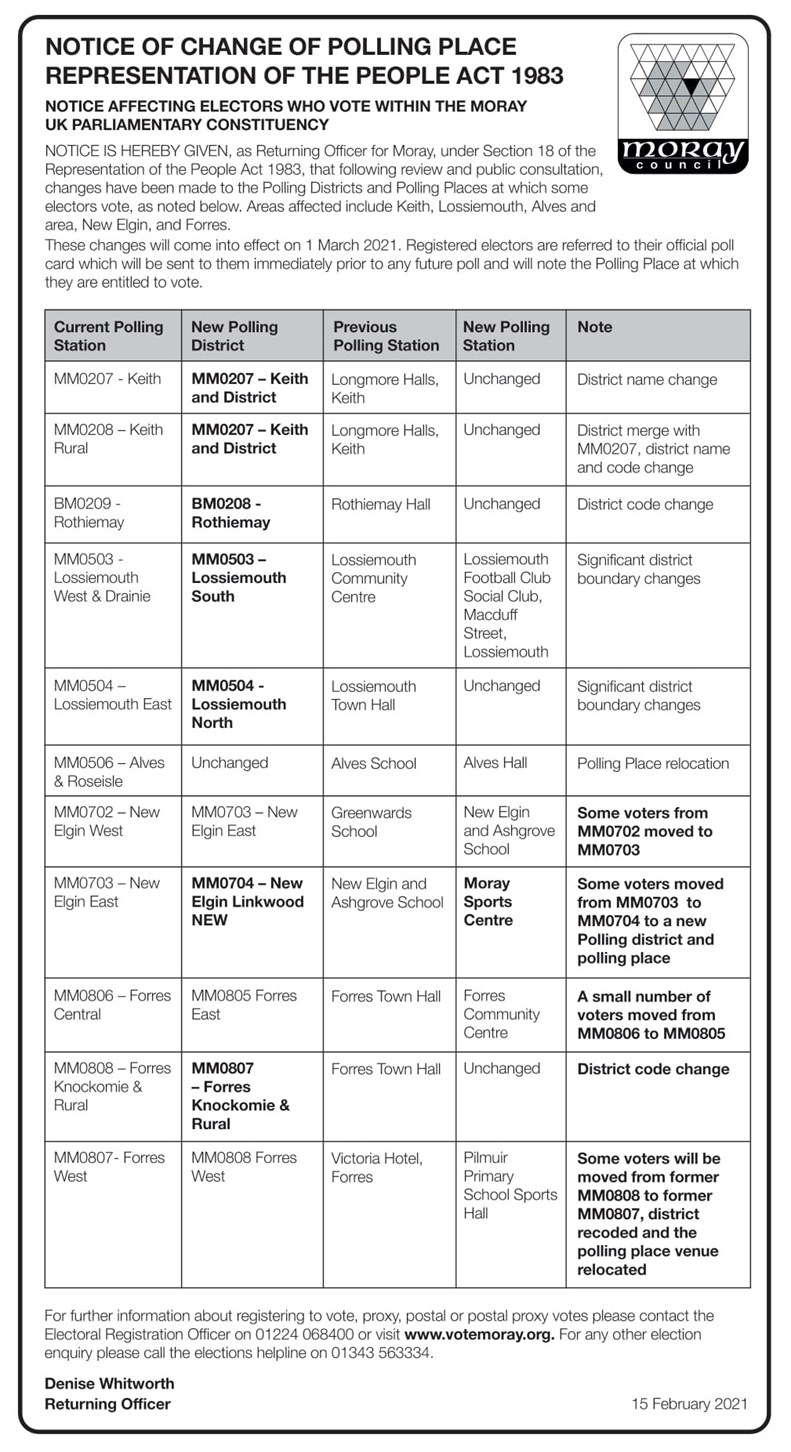 Notice of change of polling places in Moray
All voters in Moray are advised that checking their pollcard is "vital" as a number of polling places are changing from today (1 March 2021).
Following a review and consultation of polling place locations last year, voters in Moray could see a change of venue for the upcoming Scottish Parliament, and subsequent, elections.
Residents in Keith, Lossiemouth, Alves, New Elgin, and Forres who are registered to vote should check their pollcard for any changes to their polling station location. Pollcards for the Scottish Parliament election on 6 May will be arriving from mid-March and will state any new venue clearly.
Returning Officer for Moray, Denise Whitworth, said: "We're required to review our polling places every five years and these changes are a result of our most recent considerations.
"New housing developments and community facilities means we're making a substantial number of changes this year, so it's vital that anyone registered to vote, and intending to vote in person, checks their pollcard to make sure they attend the correct venue.
"We'll release more details of our covid-19 safety measures in polling places nearer the election but voters can be assured polling places will be safe to attend. They can expect sanitising stations at entry points and to wear face coverings at all times. Our full count is taking place on Friday 7 May, the day after the election, so results can be expected later that day rather than through the night."
Full details of the changes to polling stations can be seen in the picture accompanying this article. For more details on elections and electoral services please visit Moray Council's website.
Contact Information
Moray Council Press Office