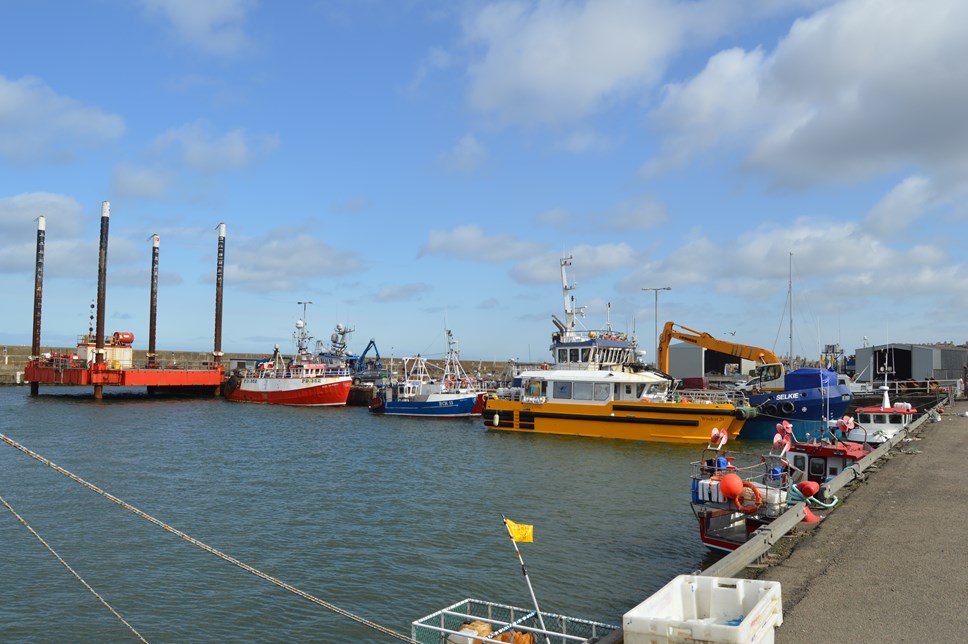 Over £880,000 for Moray's Just Transition Masterplan
Moray Council has been awarded £881,000 to support the area's transition towards a zero carbon economy.
The grant is from the Scottish Government's North East Just Transition Fund, a ten year program to invest in projects that will maximise the creation of jobs and other opportunities that also reduce our reliance on fossil fuels.
The Moray Just Transition Masterplan will include five interlinked projects: Buckie Harbour Feasibility Study; Blackhillock Masterplan; Hydrogen Feasibility Study; Carbon Offset Feasibility Study; and Vacant Land Development Feasibility Study.
Moray will also benefit from a number of other projects that were also successful in receiving significant grants, details of all this years' successful projects can be found on the Scottish Government website.
A further £333,333 has been made available through the Fund for community groups in Moray to deliver capital projects, with a focus on the purchase of equipment. The funds, managed by tsiMORAY and supported by Money for Moray, will be allocated through a participatory budgeting (PB) process.
Projects will be put to a public vote where Moray residents will decide which projects they believe will offer the greatest contribution towards a net zero Moray. Information on how groups can apply before the deadline on 14 November can be found on tsiMoray's website.
Jim Grant, Head of Economic Growth and Development, said: "We're delighted to receive funding for these feasibility studies, which will bring together some of the many ways we are working towards a Just Transition in Moray. The funding for this stage of the work is for 2022/23 and the intention is that this feasibility work will result in costed plans for how these projects will be delivered."
Councillor Draeyk van der Hørn, Moray Council's Climate Change Champion, was supportive of the news: "As Moray Council's Climate Champion, I congratulate the many people whose hard work has resulted in successful Just Transition applications, this means we can progress with projects that will help us deliver our Net Zero commitments and support biodiversity in Moray. A good day for Moray."
Contact Information
Moray Council Press Office