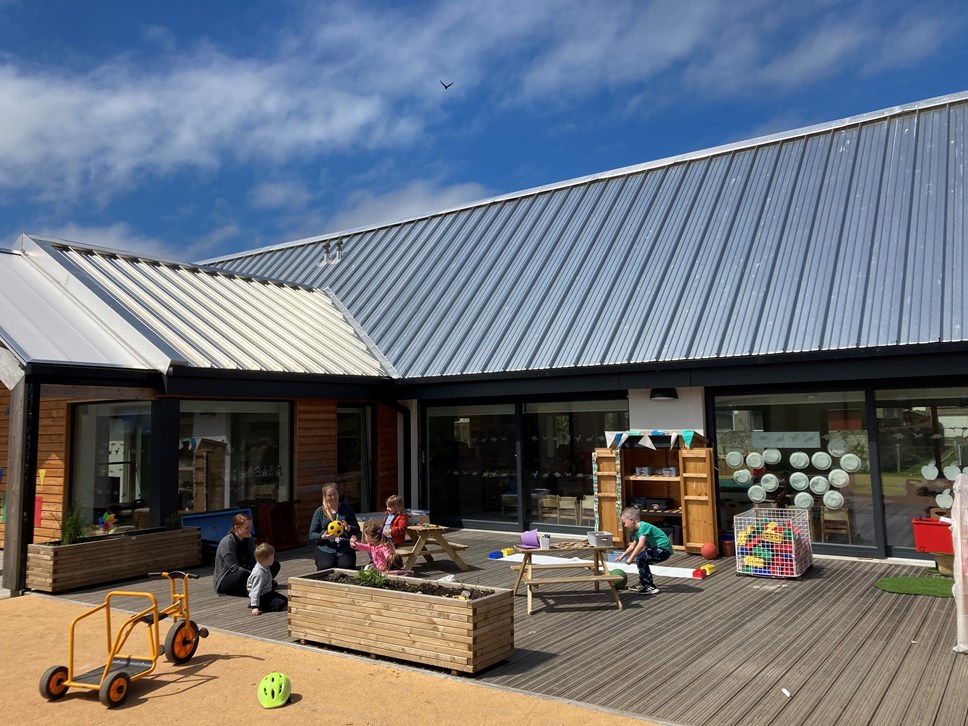 Pilmuir Nursery inspection shows improvement
The most recent Care Inspectorate report for Pilmuir Nursery in Forres shows all areas of inspection sit at five (Very Good) on a six (Excellent) point scale.
The virtual inspection took place in March 2021, focussing on how well children and families have been supported during the covid-19 pandemic, and is the first since moving into their new purpose built Early Learning and Childcare (ELC) facility.
Parent feedback shows they are very happy with the service and the communication received during lockdown was beneficial.
The inspection report also highlights that children felt safe and reassured during a time of wider uncertainty. Staff also reported confidence and clarity around their roles and are pleased with how well they work together as a valued team.
Nursery Manager, Bev Ashworth, said: "There have been a lot of changes for us at Pilmuir over the last year and I'm extremely proud of how well the children and staff and have adapted to these.
"Our new building is a fantastic space that is allowing wonderful creativity in a safe, nurturing environment. Utilising the outdoor space has also given us an enhanced provision for active play and we're thrilled that the Care Inspectorate have appreciated the benefits and improvements we've worked towards.
"Staff development also warranted a mention in our report and I'm delighted for the team that their efforts have been recognised. Pilmuir Nursery a special place to be and I'm confident our dedicated and professional team will continue to care for our children in the fun and friendly way they've been credited with in this report."
Cllr Sonya Warren, Chair of Children and Young People's Services Committee, said: "I congratulate all at Pilmuir Nursery for achieving such a marked improvement in inspection grading. It demonstrates the return on investment in the multimillion pound ELC expansion programme, which focuses not only in increasing hours of childcare but the quality of provision."
Contact Information
Moray Council Press Office