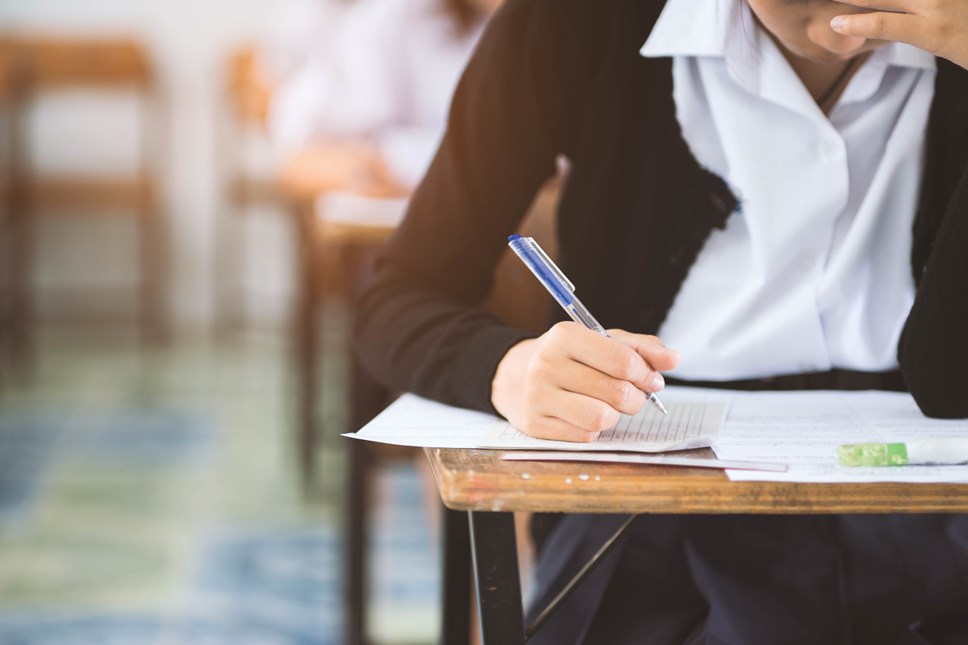 Positive destination rates for Moray school leavers above national average
More Moray school leavers are moving on to employment, training, further and higher education, with the rate rising to a three year high.
The Initial School Leaver Destinations data published by the Scottish Government shows that 96.2% of Moray's 2021/22 school leavers were in a positive destination three months after the end of the school year. This was higher than in 2020/21 (94.1%) and in 2019/20 (93.1%).
Nationally, 95.7% of leavers were in an initial positive destination compared to 95.5% in 2020/2021. As well as being above the national average, Moray also ranked ahead of its key benchmark comparators (councils that are similar in terms of population type) for the first time in five years.
More young people in Moray entered employment in particular this session as an initial positive destination, with the coronavirus (COVID-19) pandemic not appearing to have restricted their prospects. Figures for school leavers taking up jobs were notably above key comparators.
Leader of Moray Council and Chair of Education, Children's and Leisure Services Committee, Councillor Kathleen Robertson, said: "This is really good news for our school leavers and I am delighted to see the data confirm that Moray's young people are being well supported to make positive steps into the world of work, education, volunteering and training.
"It is very welcome to see that we are among the top performing areas in Scotland and this is thanks to the hard work of our young people, staff and partners in schools, at home and across the wider community."
Head of Education, Vivienne Cross, said: "I continue to be extremely proud of the achievements of all children and young people in Moray, as demonstrated through our initial school leaver destination figures for last session.
"This highlights the hard work and commitment of school staff and valued partners including employers, Skills Development Scotland, Developing the Young Workforce (DYW) Moray and wider partner agencies, to ensure our young people are equipped and informed as they progress on to their chosen post-school destinations."
Head of Operations North at Skills Development Scotland (SDS), Anthony Standing, said: "It's hugely encouraging to see such an improvement in Moray's positive destination rate this year, and particularly heartening to see the percentage of young people in the area entering employment.
"SDS colleagues in Moray have worked very closely with Moray Council to support these positive destination increases and I recognise the significant contribution made by all and I thank them for all their efforts in bringing around this significant improvement. Senior phase pupils in Moray have demonstrated great resilience after the disruption of the last few years and I'm delighted that their hard work and commitment has paid off."
Contact Information
Moray Council Press Office