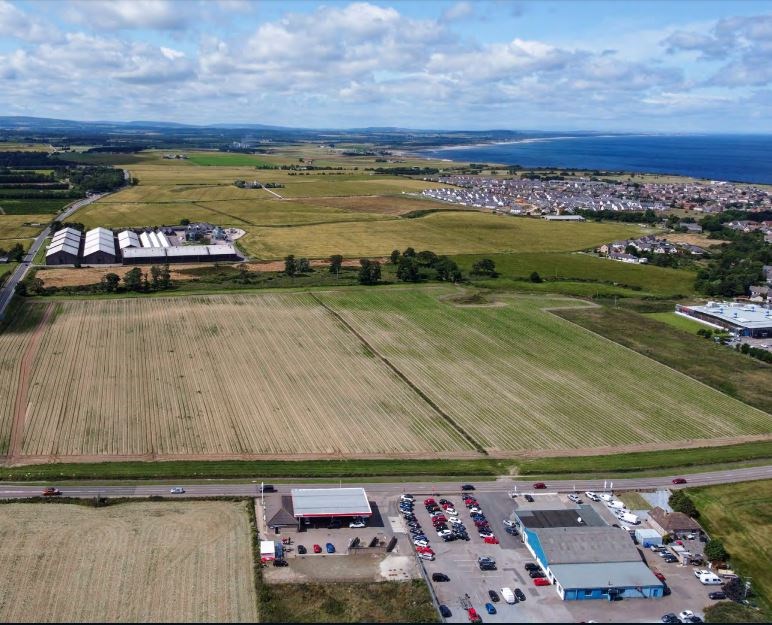 Public urged to contribute to Buckie South Masterplan
Moray Council has published a long-term expansion plan for Buckie South, which includes 600 houses, and is now open for public consultation.
The Masterplan sets out the development to the south west of the town over the next 20 years. The expansion includes a site for a potential primary school and community facility; shops; parks; allotments and orchards; and includes a network of walking and cycling routes to connect the new neighbourhood with the town.
The consultation on all aspects of the plan closes at 5pm on Monday 15 March 2022. Due to the ongoing pandemic the consultation will be virtual, however anyone interested in further information can request a one-to-one virtual chat with the council officers behind the plan.
Chair of the Planning and Regulatory Services Committee, Cllr David Bremner, encourages locals to take up the opportunity.
"The chance to contribute to the plans for a new and complete neighbourhood in Buckie is one I hope local folk will take up with the usual passion they have for their local area.
"We have a fantastic opportunity to build the foundations of a community-led neighbourhood development and I look forward to this Masterplan coming back to committee following input from locals."
Appointments can be booked by emailing localdevelopmentplan@moray.gov.uk, where any comments and feedback on the draft Masterplan can also be submitted.
Feedback can also be submitted in writing to Moray Council, Strategic Planning & Development, Room 221a, Council HQ, High Street, Elgin, IV30 9BX.
Comments will be reported back to a future meeting of the Planning and Regulatory Services Committee, along with the final Masterplan for approval. If approved, the Masterplan will be taken into consideration in the determination of future planning applications for this development.
Contact Information
Moray Council Press Office