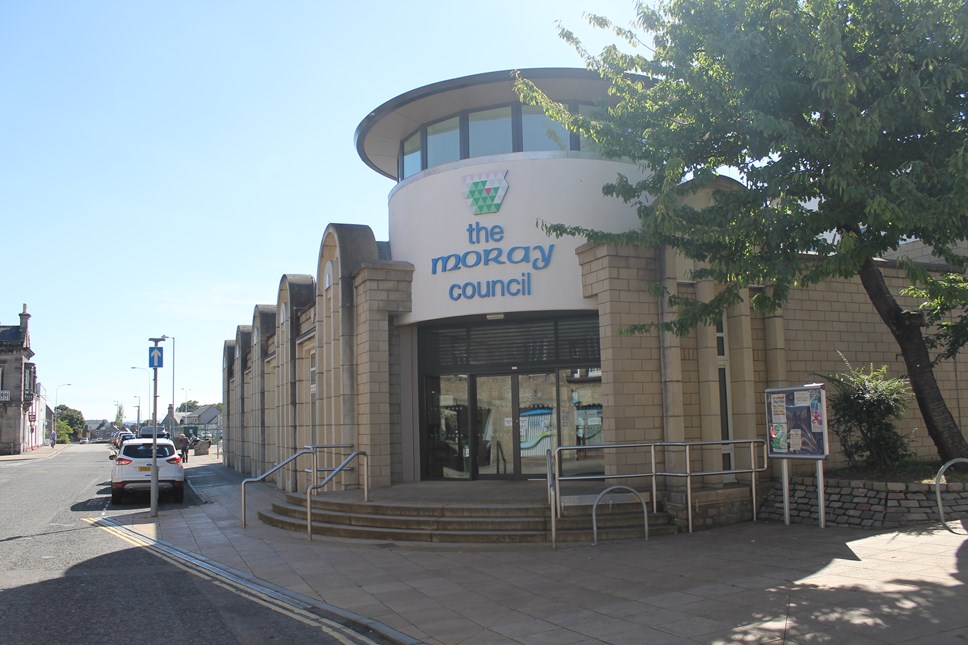 Reception to open at site of former Elgin Access Point
A RECEPTION will open in Elgin next week in the former location of Moray Council's Access Point on the High Street.
Residents will be able to access the reception to drop off forms, evidence or certificates, and attend for pre-booked appointments with council staff, for example a housing officer or those providing benefit or money advice.
It will open to the public on Tuesday 20 September, with opening hours Monday – Friday between 8.45am and 5pm thereafter.
As well as this reception, a number of information hubs are set to open within council libraries across Moray. These hubs will help direct and support residents to access council services.
With some libraries open until 8pm, and at weekends, this will offer more flexibility for residents with traditional working hours to drop off forms, access information on council services, receive support with completing an online form for council services or use a free phone to call the council's contact centre during its opening hours.
The first information hub will open within Elgin library on 20 September, followed by Forres library on 26 September, Buckie and Keith libraries later in the year, and the remaining libraries during 2023, following the recruitment and training of staff.
Chair of Moray Council's Corporate Committee, Cllr Bridget Mustard, said: "Wherever possible we encourage contact by phone or online as these are easy, less expensive and offer better value for money for residents. However we know some residents are keen to access and get information about council services in person once again, after the extended closure.
"Through the opening of the reception and information hubs, more residents will be able to do so in their own communities, and outwith the traditional opening hours the council operated its former Access Points.
"I'm pleased that the return of face-to-face contact through the reception and information hubs will provide a more flexible and accessible service to the public."
Contact Information
Moray Council Press Office