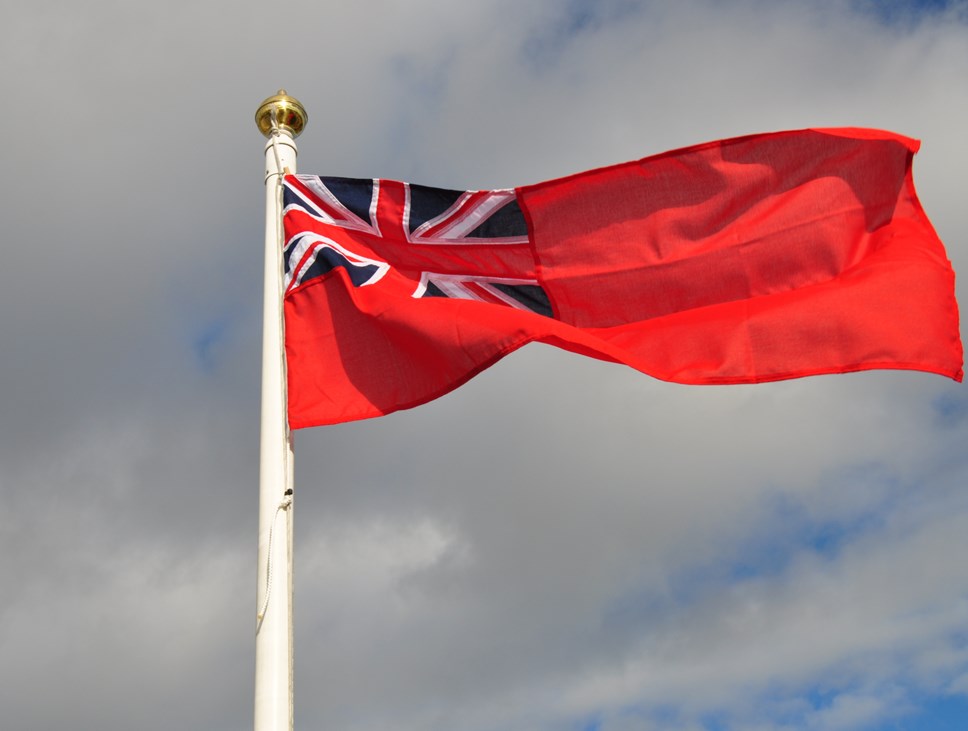 Red Ensign flies above Moray Council HQ
Moray Council has raised the Red Ensign over its headquarters for Merchant Navy Day (3 September 2021).
'Fly the Red Ensign' is an annual campaign run by The Seafarers' Charity to honour the men and women who kept the UK afloat during both World Wars and celebrate modern-day merchant seafarers, who are responsible for more than 90% of the UK's imports.
Merchant Navy Day is held annually on 3 September to commemorate the 128 passengers and crew of the British merchant vessel SS Athenia which was torpedoed just a few hours after war was declared on Germany in 1939.
Convener of Moray Council, Cllr Shona Morrison, said: "Moray has a close affinity with seafaring professions so it's right that we show our support and gratitude on Merchant Navy Day.
"We only need to consider the disruption the Suez Canal incident earlier this year caused to know how much we rely on our modern seafarers. Moray Council is proud to support them and commemorate those who were part of the Merchant Navy during times of conflict."
Contact Information
Moray Council Press Office