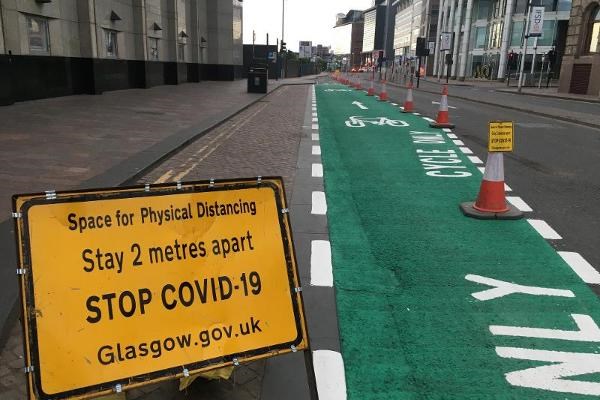 Road closures being considered in Moray's towns to ensure physical distancing
Traffic restrictions and temporary road closures are being considered in the area's towns to ensure there is enough space for safe use by the public.
To assist in the council in its planning of this, business owners in all of Moray's towns are urged to complete a short questionnaire. It is vital that all businesses with a street frontage or access feeds back so that the new arrangements suit as many as possible.
The changes could mean street closures, extra signage, pavement markings and other physical distancing aids that might be required to ensure the safe transition from full lockdown. Other council areas have already put these Spaces for People arrangements in place, and more info is available here: https://www.sustrans.org.uk/our-blog/projects/2020/scotland/spaces-for-people-making-essential-travel-and-exercise-safer-during-coronavirus/
A list of consultation questions can be downloaded at this link: http://www.moray.gov.uk/downloads/file133159.docx and answers are to be emailed to covid19@moray.gov.uk as soon as possible.
The council will be using the information in its planning from next week.
A spokesman said: "The council is planning to support businesses as best we can as the Coronavirus restrictions are relaxed, in terms of enabling space for social distancing and safe operation.
"We appreciate this is a tight turnaround, but we want to work as fast as possible to get things ready."
Contact Information
Moray Council Press Office