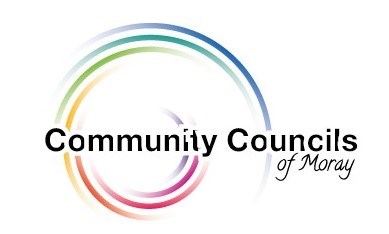 Search continues for new community councillors in Moray
Nominations re-open for three of Moray's community councils on Wednesday 27 October 2021.
Following the election of community councils across Moray in September, a number returned below the minimum number of members required to form.
The communities that petitioned the Returning Officer to allow them to run an election again were Findochty; Dyke Landward; and Lennox.
Depute Returning Officer, Moira Patrick, said: "As these communities were previously active they were able to petition, under the electoral scheme for community councils, to have their area's election run for a further period.
"We look forward to receiving the new nominations by 4pm on 12 November from any member of the community eager to join their local community council."
Candidates that stood in the unsuccessful elections for these community councils earlier this year are not required to resubmit their nomination form.
Anyone wishing to represent their Community Council must be 16 years of age or older, live in the Community Council area and be named on the electoral register for the area in which they are standing.
The number of available seats in each community council area and sub-division, if applicable, are:-
Dyke Landward – 7
Findochty & District – 7
Lennox [incorporating Spey Bay (2), Portgordon (4), Fochabers (6) and Clochan & Enzie (2)] - 14
To stand as a candidate a completed and valid nomination form must be submitted to the Elections Office, Moray Council, Council Offices, Elgin IV30 1BX no later than 4pm on Friday 12 November 2021.
Nomination forms are available from the elections office by calling the helpline on 01343 563334, emailing elections@moray.gov.uk or online.
If the number of valid nominations exceeds the maximum number of seats available for a Community Council a postal ballot will be held in December. If the number of nominations received are between the minimum and maximum membership, those nominated will be declared elected.
Contact Information
Moray Council Press Office