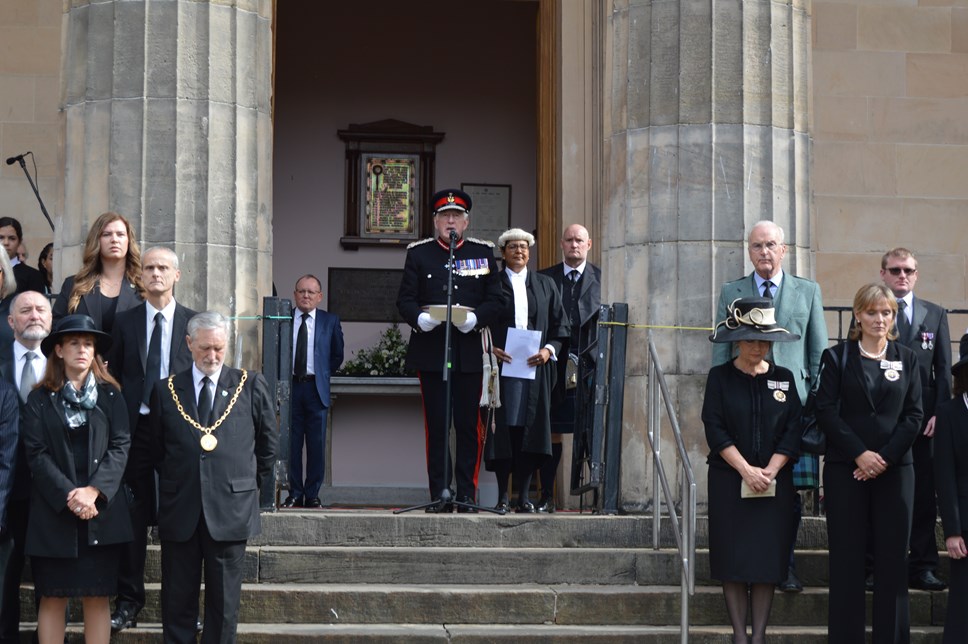 Service of Thanksgiving for the life of Her Majesty The Queen to take place next week
MORAY'S Service of Thanksgiving for the life of Her Majesty The Queen will take place next week.
Residents of all faiths and none are invited to attend the service, being held at St Giles Church on Elgin High Street, on Friday 23 September at noon. The service will last for an hour, ending around 1pm.
Local representatives, including councillors and those from the Armed Forces and emergency services, have also been invited to attend.
Parking is available nearby, though drivers should note that parking charges which were suspended to allow easier access for signing of the Books of Condolence during the national period of mourning, will be reinstated on Wednesday 21 September.
St Giles Church was the venue for The Proclamation held on Sunday 11 September (pictured above), and hosts a Book of Condolence which remains open to the public until 8pm on Monday 19 September. As well as at St Giles Church, Books of Condolence are available within Buckie (North Church, Cluny Square); Aberlour (Parish Church); Lossiemouth (St Gerardine's High Church); Keith (St Rufus Church, Church Road); and Forres (St Laurence Church, High Street).
There is also an online e-Book of Condolence open to the public on the Buckingham Palace website at www.royal.uk.
Contact Information
Moray Council Press Office