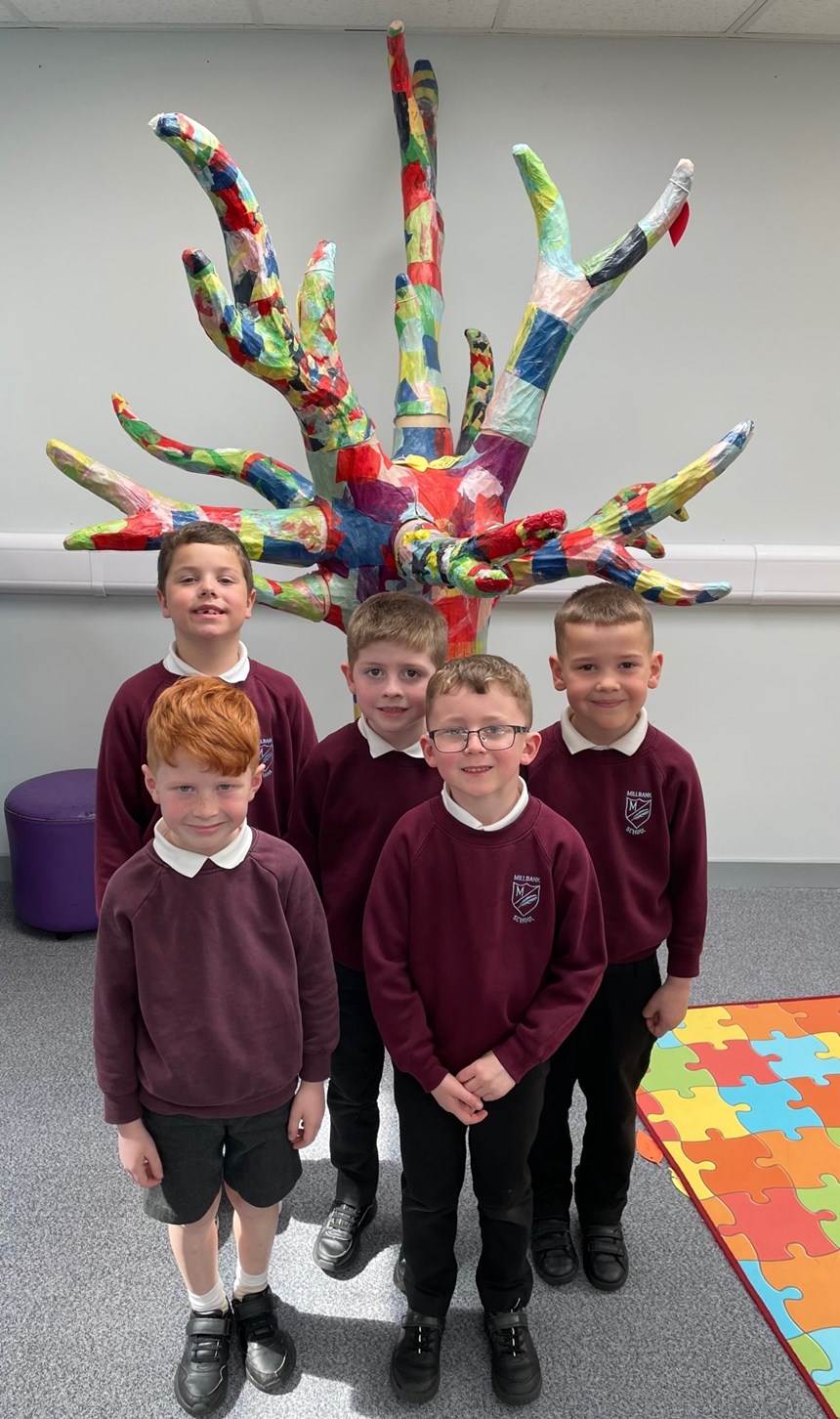 Significant progress at Millbank Primary School is recognised
The successful improvement journey undertaken by Millbank Primary School to raise pupils' achievement and attainment, has been recognised by Education Scotland.
The Buckie school has successfully addressed points for action following an initial inspection in October 2018 which highlighted good performance along with areas where improvement was needed.
Over the last four years, staff have worked hard together, and with strong support from the education authority, to drive forward an ambitious improvement plan focused on actions which make the greatest difference for learning and learners.
After reviewing evidence of the school's progress, Education Scotland has confirmed it is confident that Millbank Primary has the capacity to continue to improve and will make no further visits in connection with the 2018 inspection.
The inspection team made return visits to the school in February 2019 and November 2021 and acknowledged that notable achievements had been made. As a result of the pandemic, however, when the main focus was on ensuring children were cared for and supported in both wellbeing and learning, the school needed more time to fully implement its improvement strategies.
The good progress achieved by Millbank Primary School has continued, leading to positive change in the quality of learner's experiences, leadership at all levels, learning and teaching.
Senior leaders, working with staff and a range of partners, are now better able to plan, analyse and track interventions. The school has improved mechanisms to identify attainment gaps, with planned interventions in place and under development in order to address these gaps. Clear actions for improvement have been acted on with next steps identified for further improvements over time.
The school continues to build on the positive and nurturing relationships between staff and pupils. Millbank Primary's values of respect, perseverance and fairness are embedded within school culture and ethos. There are plans to improve outdoor learning areas and to further involve parents and the wider community in learning activities.
Chief Education Officer at Moray Council, Vivienne Cross, said: "Over the past four years, the staff and pupils of Millbank Primary School, along with officers from the council, have worked incredibly hard to take the school forward and have brought about significant improvement.
"I am delighted with the endorsement from Education Scotland that the school is moving in the right direction and making very good progress, and that the commitment, effort and capacity for ongoing improvement has been recognised."
Head teacher, Kirsty Moneagle, said: "Our improvement journey to this point has only been possible by the collective effort of our whole school community. I would like to thank all of the Millbank staff for their hard work and dedication to the school, the Parent Council for their support and the parents and families of Millbank who continue to work with us to ensure the best outcomes for our children. Every day the children of Millbank bring a smile to my face and I am so proud and privileged to be their Head Teacher."
Contact Information
Moray Council Press Office