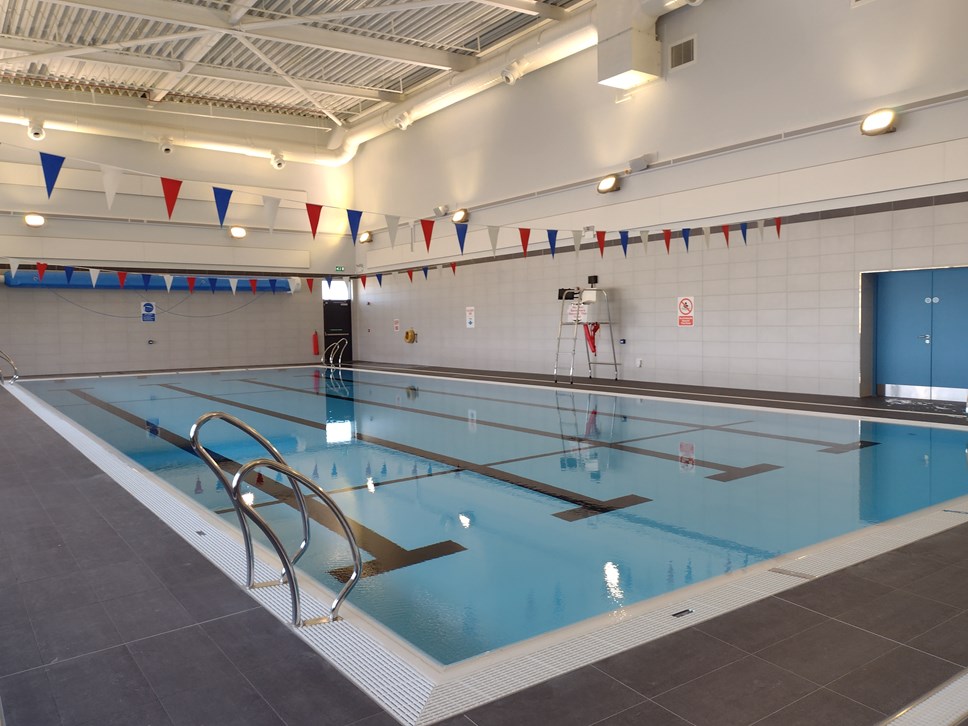 Swimming pools across Moray to return to pre-pandemic timetables.
MORAY swimmers will soon be able to enjoy a dip at their local pool without pre-booking.
The changes come into effect from Thursday 26 August 2021 at Buckie Swimming Pool and Fitness Centre; Forres Swimming Pool and Fitness Centre; Keith Sports and Community Centre; Lossiemouth Sports and Community Centre; and Speyside Sports and Community Centre.
It will allow more flexibility for leisure users following restrictions imposed during the Covid-19 pandemic. Certain activities, such as adult-only and Aquafit sessions, will still require advanced booking which can be done through the online booking system www.moray.gov.uk/leisure or by phoning/visiting your local leisure centre.
Moray Council's Sports and Leisure Manager, Ken Brown, says staff are looking forward to welcoming back valued customers to enjoy Moray's fantastic facilities safely.
"The return to normal timetabling will result in a significant increase in non-bookable sessions meaning Moray residents can show up at their local pool to enjoy a swim without booking in advance. However for test and trace purposes we are still required to record details of all customers that access our facilities.
"We fully understand that the pandemic is ongoing and remain committed to ensuring the safety of our customers and colleagues through the implementation of a wide range of mitigation measures within our facilities.
"Enhanced cleaning regimes remain in place and we ask that all customers continue to follow the guidance and signage within our buildings to keep everyone as safe as possible.
"We appreciate that our junior swimming lesson programme has been significantly impacted due to the pandemic. We're currently exploring options to expand this programme within our facilities to reduce waiting lists and ensure as many young people learn to swim as soon as possible.
"As always, thanks to all our customers and FitLife? Members for continuing to support their local pools, community centres and fitness rooms."
Contact Information
Moray Council Press Office