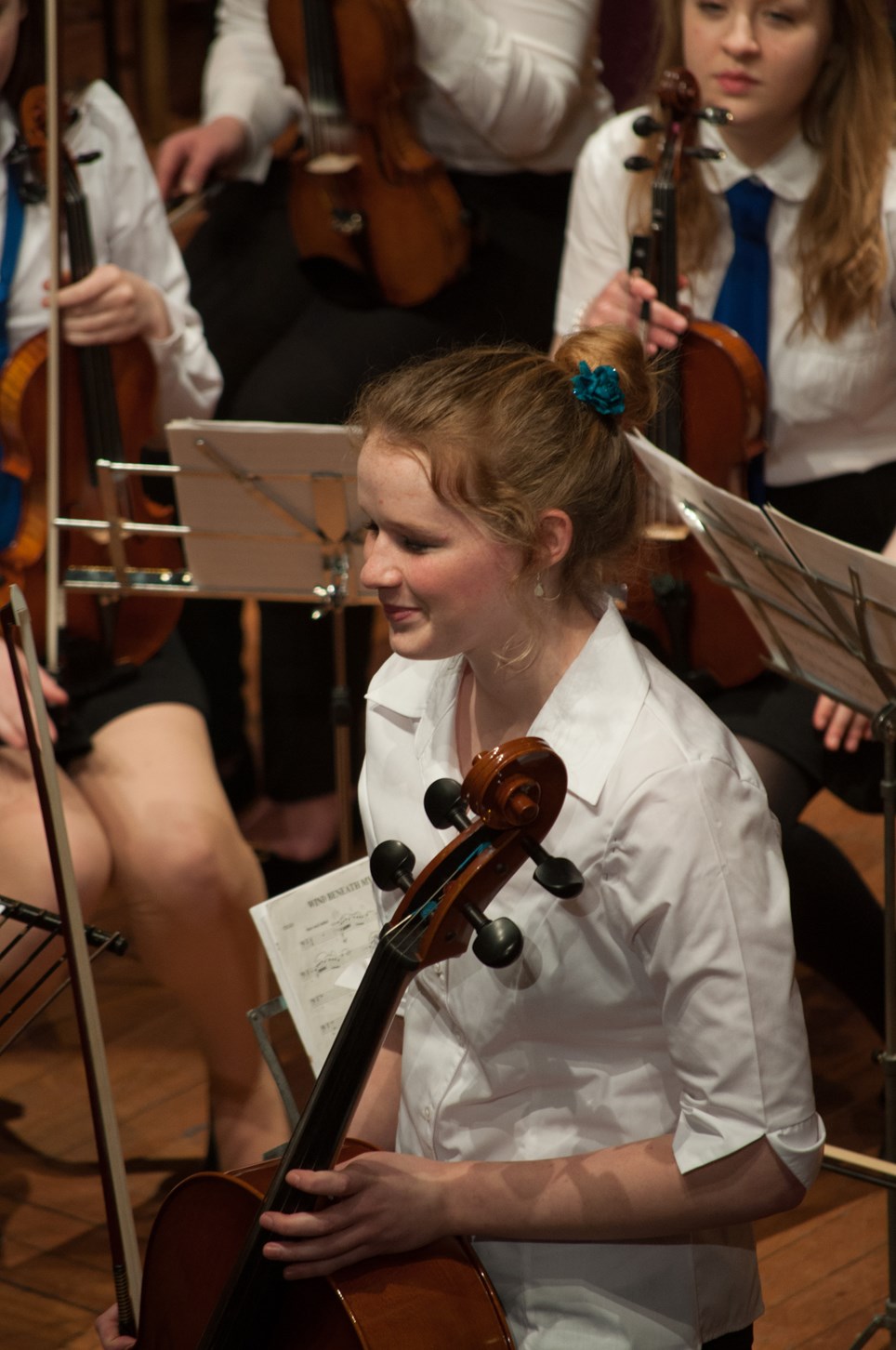 Three young Moray musicians have been selected to play at London's Albert Hall
Three young Moray musicians have been selected to play at London's Albert Hall as part of the National Youth Orchestra of Scotland.
Former Forres Academy students Miriam Scott and Oliver Clark, with ex-Elgin Academy pupil Shannon Mustard, will perform with the 80-piece orchestra as part of the National Proms event on August 7th.
The Promenade Concerts take place in venues across London from July 15th to September 10, the famous Last Night of the Proms.
Cellists Miriam and Oliver, both 18 years old, and 17-year-old Shannon were members of Moray's Music Centre, and performed in the annual concerts held in Elgin Town Hall. Since leaving their Moray schools Oliver and Shannon have continued their musical education. Oliver (cello) attends St Mary's Music School in Edinburgh; Shannon (violin) is a student at Chetham's Music School in Manchester. Miriam (cello) is studying languages at Glasgow University, and is a member of the Kelvin Ensemble.
Chair of Moray Council's Children and Young People's Services, Cllr Anne Skene, said it was wonderful news.
"What a great experience for our young people," she said.
"The council has had a long-standing commitment to musical education in its schools, and it's gratifying when that investment comes to fruition in this way. My sincere congratulations to them all."
The full programme includes a tribute to the late David Bowie, and much of the output is being broadcast on BBC Radio3 and BBC TV.
Read a preview of this season's Proms concerts by The Guardian newspaper here
Director of Education and Social Care, Laurence Findlay, said: "This is a tremendous accolade for these young people and for the Moray Music Centre, which continues to foster such a high level of performance among our talented young musicians. Everyone in Moray is very proud of them and wishes them well for the Proms concert in August."
Moray Council's Head of Instrumental Service, John Mustard, said the students should be very proud of their achievements.
"The competition to be selected for the National Youth Orchestra of Scotland is very intense, so for Moray to have three of its young people selected is fantastic.
"They have worked very hard for a long time so deserve this opportunity, but without Moray Council's long-standing support for the area's young musicians it would have been a lot harder."
Pictures show Miriam Scott (cello), Oliver Clark (cello), Shannon Mustard (violin). Downloadable versions at foot of release.
Moray Council area stretches from Tomintoul in the south to the shores of the Moray Firth, from Keith in the east to Forres in the west. The council and its 4,500 employees respond to the needs of 92,500 residents in this beautiful part of Scotland, which nestles between Aberdeenshire and the Highlands.
Famous for its colony of dolphins, fabulous beaches and more malt whisky distilleries than any where else in Scotland, Moray is a thriving area and a great place to live.
Headquartered in Elgin, the administrative capital of Moray.
Contact Information
Sharon Dunbar