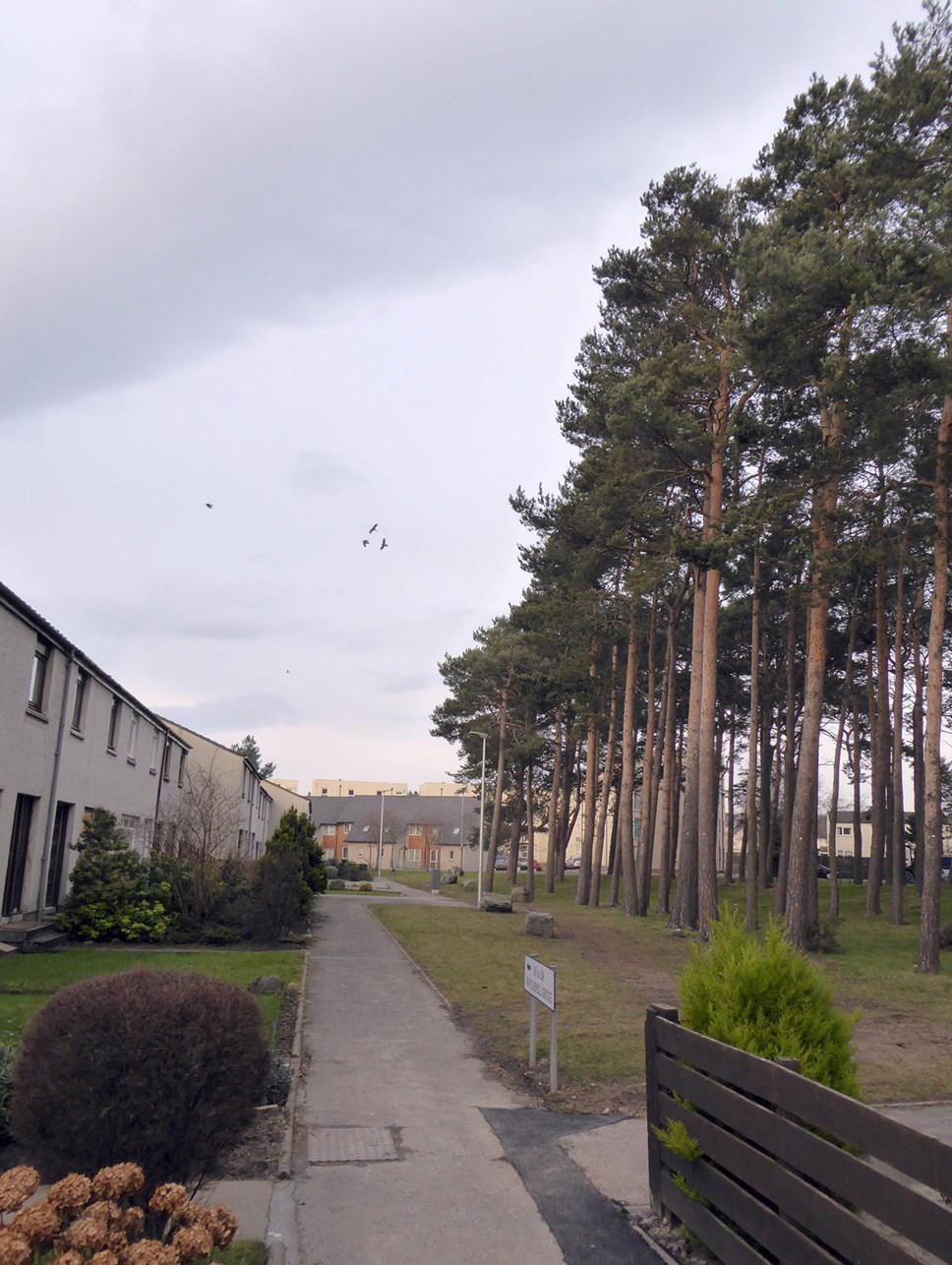 Tree felling at Waulkmill in Elgin to commence
Residents in a part of Elgin will see a change to their outlook later this month.
A stand of Scots Pine trees in the centre of Waulkmill Grove and between Stonecrosshill and the rear of Reynolds Crescent is due to be felled.
This followed a revocation of the preservation order in 2015, when councillors agreed to fell the trees and for the area to be re-planted with more suitable specimens.
The existing trees are over-mature forestry trees in an urban environment.
Work to clear fell the Scots Pine and chip all the branches will commence week beginning 13th February 2017. On completion of the felling works the stumps will be removed and soil imported for grass seed.
The replanting with more native species that are more suitable for this urban location will then take place, which will significantly improve daylight on this site, a longstanding problem for the residents.
Moray Council's Lands and Parks staff will then create an attractive open space at Waulkmill Grove with avenue planting along Reiket Lane.
The working area will be barrier taped off and access to the front of Walkmill Grove propoerties will be restricted during the felling works. Naturally there will noise associated with the work from chainsaws and chipping machinery, but this will only occur during daylight hours.
An environmental survey will be carried out in advance to ensure that there are no nesting birds present.
Moray Council area stretches from Tomintoul in the south to the shores of the Moray Firth, from Keith in the east to Forres in the west. The council and its 4,500 employees respond to the needs of 95,510 residents in this beautiful part of Scotland, which nestles between Aberdeenshire and the Highlands.
Famous for its colony of dolphins, fabulous beaches and more malt whisky distilleries than any where else in Scotland, Moray is a thriving area and a great place to live.
Headquartered in Elgin, the administrative capital of Moray.
Contact Information
Sharon Dunbar