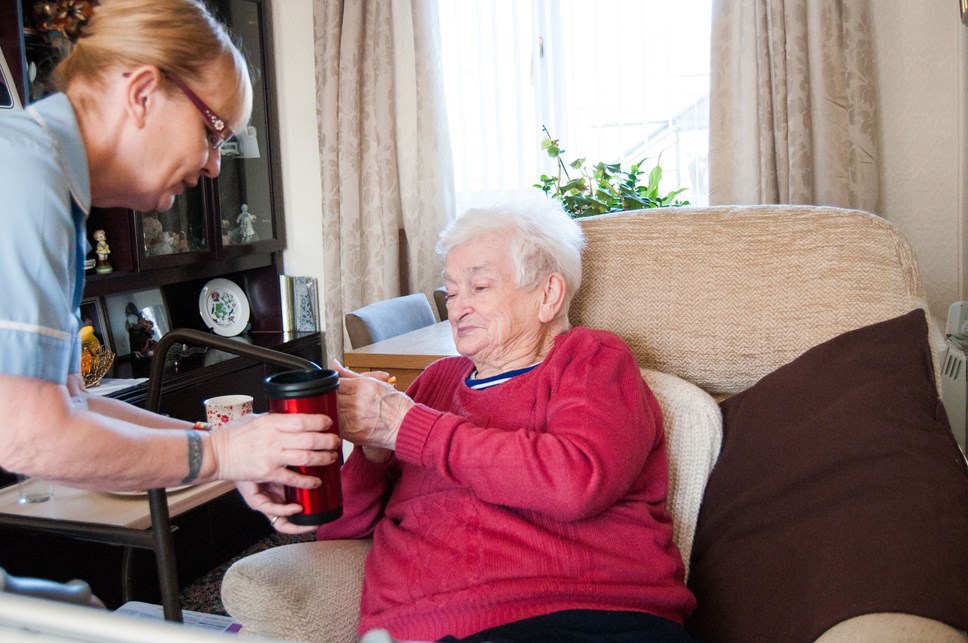 Unpaid carers to be celebrated in Moray
A celebration of Moray's unpaid carers will be held next month during national Carers' Week, with a theme of building carer friendly communities.
A celebration of Moray's unpaid carers will be held next month during national Carers' Week, with a theme of building carer friendly communities.
The opportunity to recognise the major role these unsung heroes play in providing practical care and emotional support to family and friends is being taken up by the organisations which form Moray's Carer Service Provider Network.
Carers and those they care for are invited to enjoy a free day of entertainment, chat, information and advice – with a buffet lunch thrown in – at Elgin Town Hall on June 10 from 10am to 4pm.
The busy Carers Celebration programme features Moray's first Carer Friendly Community Awards recognising local organisations, individuals and services for the support they give to unpaid carers.
Carers will also be able to learn more about the impact of the Carers' Bill and help shape future support for carers in Moray.
Every day 6000 people in the UK take on new caring responsibilities. This year Carers Week runs from June 8 to 14 and around the country events are being held to get people together to talk about the challenges of caring and to promote the services and support on offer which can make a difference to carers' lives.
"Becoming a carer can impact significantly on a person's life", said Pauline Knox, senior carers' strategy officer at the Moray Health and Social Care Partnership which facilitates the network.
"It takes time, energy, can leave you isolated and can be costly. It is important people who are already caring and those who are new to caring make sure they are accessing all the practical and emotional support they need to care safely as well as look after themselves."
For many carers, life is a constant juggling and balancing act and their role can be extremely stressful, leading to health problems of their own.
Recognising the role of carers and supporting them is a national and local priority but many carers still see themselves as simply looking after someone. These 'hidden' carers often only become known at times of crisis and are missing out on services to support them.
To help with catering arrangements places at the Carers Celebration should be booked by calling Quarriers on 01343 556031 by June 5.
The event, which is funded thanks to a grant from the Scottish Government's Carers Information Strategy, is also open to anyone who works in health and social care services.
Moray Council area stretches from Tomintoul in the south to the shores of the Moray Firth, from Keith in the east to Forres in the west. The council and its 4,500 employees respond to the needs of 92,500 residents in this beautiful part of Scotland, which nestles between Aberdeenshire and the Highlands.
Headquartered in Elgin, the administrative capital of Moray.
Contact Information
Sharon Dunbar