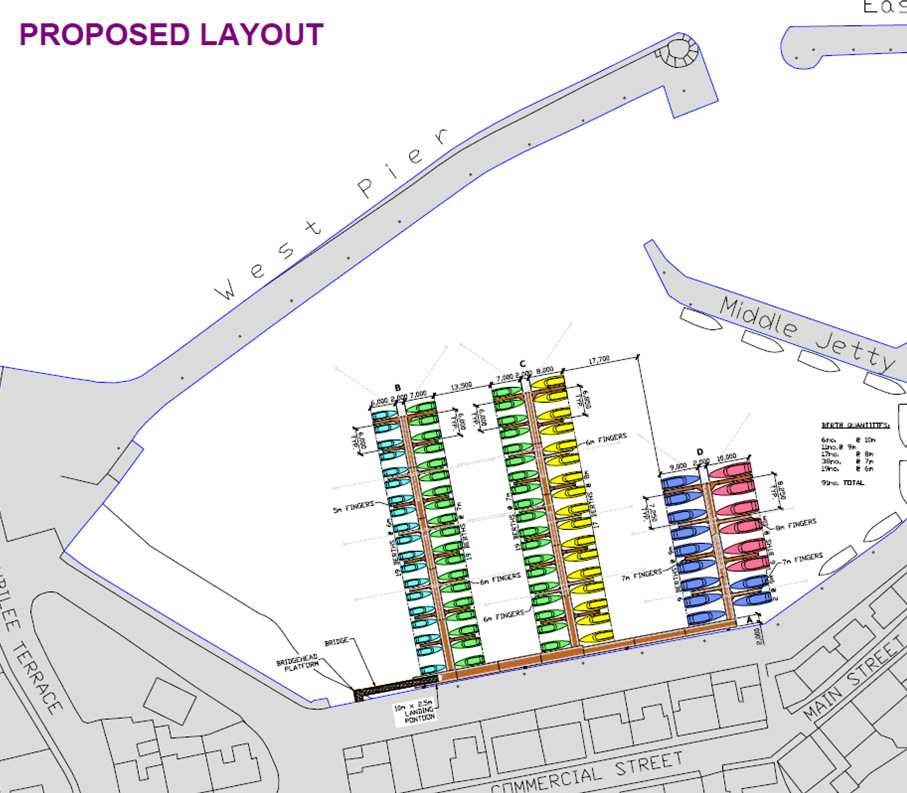 Views of Findochty pontoon virtual exhibition racking up
A VIRTUAL exhibition on the replacement of the pontoons in Findochty harbour is under way.
So far, there have been more than 430 views of the virtual exhibition. It sets out the proposed layout for the pontoons, including access from Commercial Street.
The works are being carried out by contractors Strath Civil Engineering, with the pontoons set to provide at least 90 berths and accommodate vessels up to 10m in length. The existing pontoons have been removed, dredging will soon begin within the harbour and it's expected the 10-week programme to install the new pontoons will begin on 17 May, subject to statutory approval.
Convener of Moray Council, Cllr Shona Morrison, said: "In December councillors agreed to increase the funding available for the replacement of the pontoons within Findochty harbour. As a result we can commit to long-term, high-quality provision for harbour users, and I'd urge residents and harbour users to let us know their views on the proposals."
Feedback is welcomed and can be submitted via an online survey. All responses should be received by 14 May 2021.
Contact Information
Moray Council Press Office