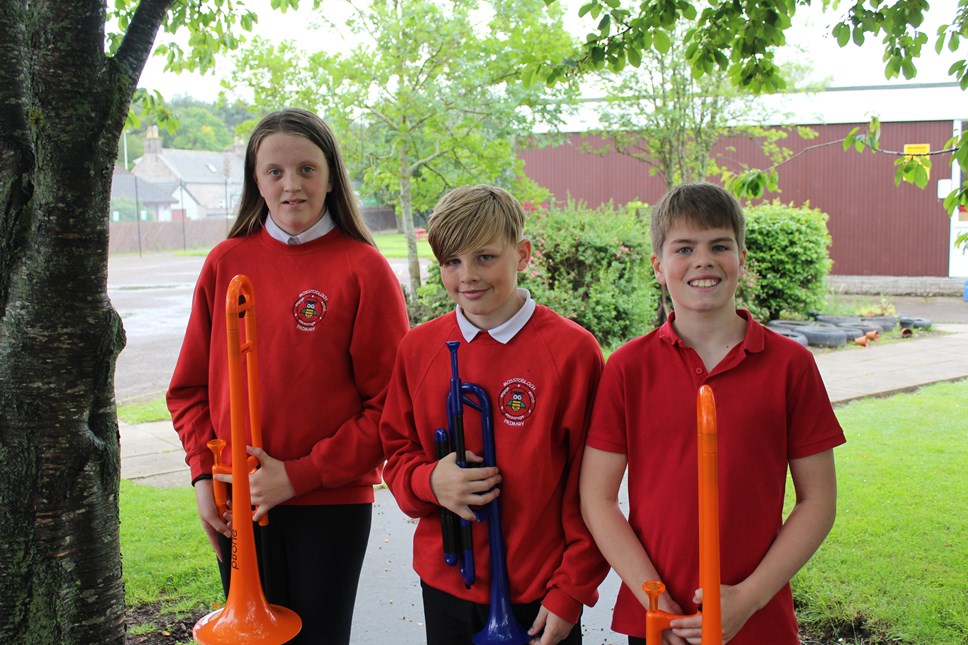 Views sought on potential expansion of music instruction service in Moray
FAMILIES in Moray are being asked their views on a potential expansion of Moray Council's music instruction service.
Surveys have been launched so that children and young people, as well as their parents and carers, have the opportunity to tell Moray Council what they make of the current offering of upper strings, brass, woodwind and percussion instruments: violin, viola, flute, clarinet, oboe, saxophone, bassoon, trumpet, horn, trombone, tuba, drums, and tuned percussion.
They'll also have the chance to say what instruments not currently offered that they'd like to learn in school, for example the piano, guitar, cello, bagpipes and drums, vocal, or something else.
Feedback from both surveys, as well as from Head Teachers and Principal Teachers of Expressive Arts in Moray, will enable councillors to decide whether to expand the range of instruments offered to pupils to learn within schools.
Currently more than 670 pupils across Moray's primary and secondary schools get free music tuition; combined they receive around 335 hours of tuition from dedicated and experienced instrumental instructors each week.
Chair of Moray Council's Education, Children's and Leisure Services Committee, Cllr Sonya Warren, said: "We know how valuable and rewarding an experience it is for our children and young people to have the opportunity to learn how to play a musical instrument. Before the council can make a decision on whether to expand the instruments on offer, we want to hear from families so we can make the best decision for them."
The surveys are open now, are being emailed to families directly from their school(s), and will close on 7 February.
Contact Information
Moray Council Press Office