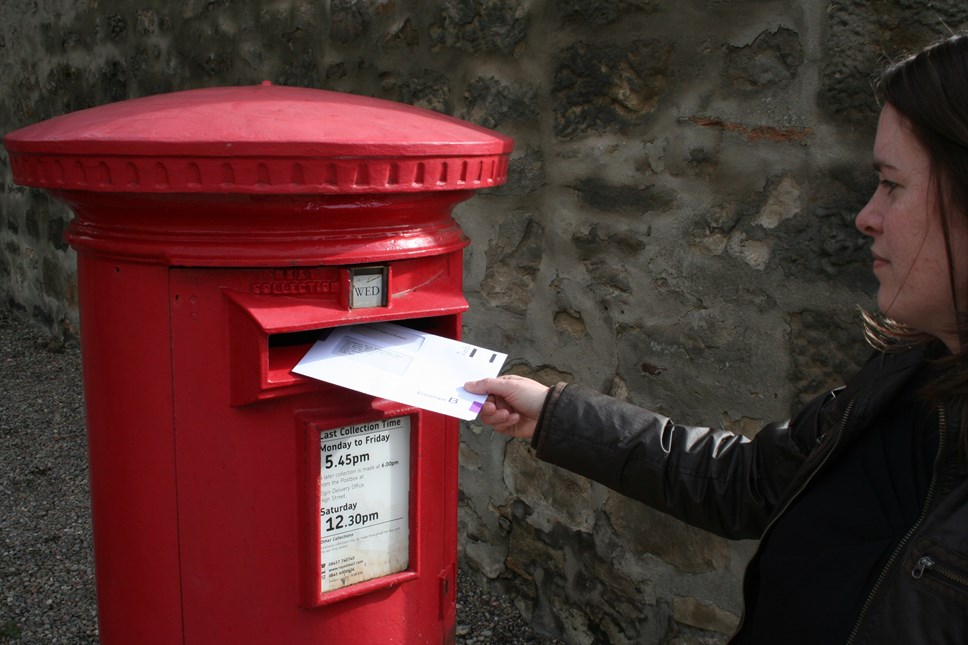 Voters encouraged to apply early for postal or postal proxy vote
APPLY early if you want to vote by post in May's Scottish Parliamentary Election.
That's the message from the Electoral Registration Officer, as the numbers of postal votes are expected to increase significantly because of the pandemic. Since December, almost 4,000 applications to vote by post have been received by the Electoral Registration Office from voters in Moray.
Polling stations will be open on polling day (6 May). Extra measures are being taken to ensure they are safe and hygienic including regular cleaning, pencils given to every voter as they enter the polling station, and strict social distancing.
However those wishing to vote by post for the first time must apply by 5pm on Tuesday 6 April. The same deadline applies to those applying for postal proxy votes, or those wanting to make changes to exiting postal or postal proxy voting registrations.
More information about applying to vote by post, or postal proxy voting is available on the Electoral Registration Office's website.
Contact Information
Moray Council Press Office