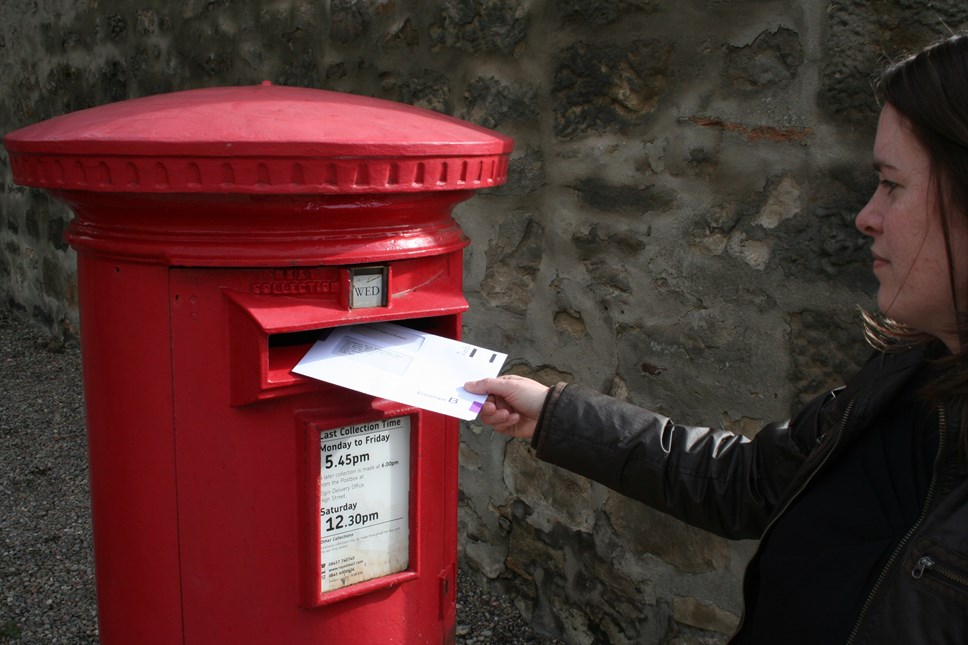 Voters in Moray encouraged to return postal votes ASAP
POSTAL voters in Moray are being urged to return their votes as soon as possible.
More than 17,000 postal voting packs have been issued for the 6 May election, compared to around 12,000 for the 2016 Scottish Parliamentary election. So far, half of these have been completed and returned.
Voters are encouraged to read instructions carefully, with Moray's Depute Returning Officer, Moira Patrick, offering the following advice:
Complete the postal vote with your date of birth – not the day of signing
Make sure you don't mix up your pack with your partner or spouse, or others living in your home
Take care to open the pack and don't destroy or throw away the return envelope
Place the ballot pack in the return envelope so it displays the Moray Council address and not your own, otherwise it will be returned to you and not the elections office
You can use the Royal Mail's 'priority postbox' network to return your postal vote
Visit Moray Council's website for information on what to do if you've lost or damaged your postal vote
She added: "With the increase in postal votes for May's election, we've increased the number of postal vote processors, but voters can do their bit by returning carefully completed postal votes as soon as possible.
"The deadline for applying for a postal vote has passed; those voting in person at polling stations can be reassured that there will be strict Covid safety measures in place including social distancing, enhanced cleaning, and each voter will be issued with a pencil. Those wishing to use a pen should bring their own."
Contact Information
Moray Council Press Office