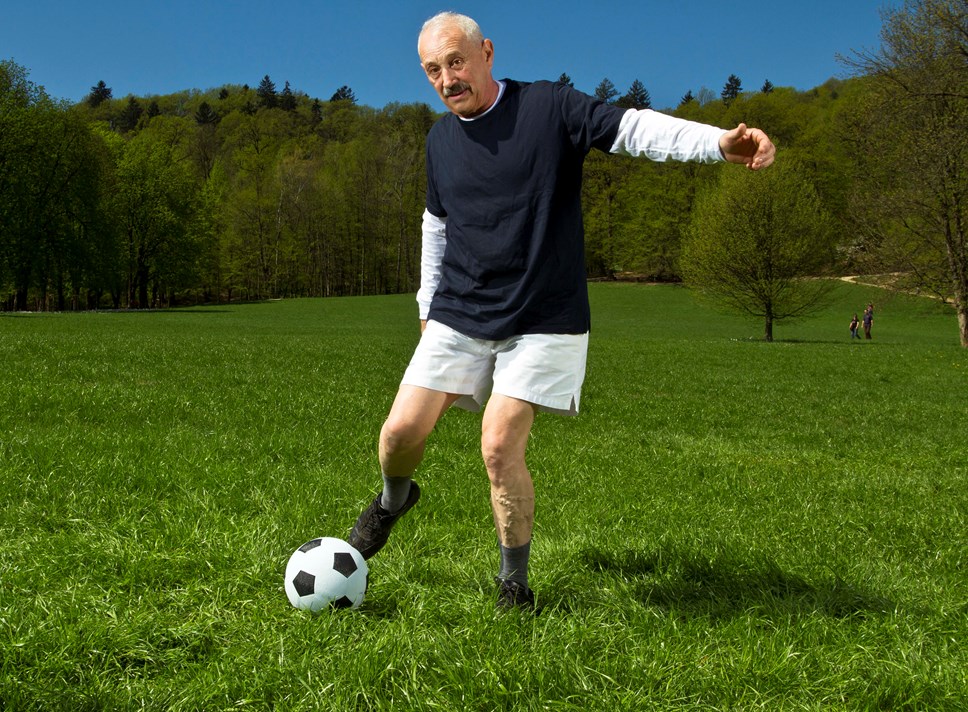 Walking football growing in popularity
Walking football sessions for the over-50s have come on leaps and bounds since being introduced in Moray earlier this year
Walking football sessions for the over-50s have come on leaps and bounds since being introduced in Moray earlier this year.
The weekly sessions at Elgin Community Centre already have 25 registered players, while the sessions at Buckie High School are also increasing in popularity.
The walking football initiative – where running is against the rules of the game – is a joint venture between Moray Council's sports development section and Aberdeen FC's community trust.
The sessions are an ideal way to take some exercise, keep fit, socialise, have fun and take part in friendly competition.
And just to show it is not a male preserve, the Elgin sessions have already attracted a number of female participants.
The sessions at Buckie, which are held on Tuesday from 6.30pm to 7.30pm, will continue throughout the summer while the Elgin sessions, held on Tuesday from 9.30am to 11am, will take a short 'close season' during the last two weeks of July.
Aberdeen FC community trust coach Brian Wright said: "The Elgin sessions have now been running since February and you can clearly see the improvement in the skill level and stamina levels of the participants involved."
Both the Elgin and Buckie sessions cost £2.50 and further information for anyone interested in becoming involved is available by calling 01343 563657.
Consideration may also be given in due course to a suggestion for walking hockey sessions aimed primarily at over-50 women.
Moray Council area stretches from Tomintoul in the south to the shores of the Moray Firth, from Keith in the east to Forres in the west. The council and its 4,500 employees respond to the needs of 92,500 residents in this beautiful part of Scotland, which nestles between Aberdeenshire and the Highlands.
Headquartered in Elgin, the administrative capital of Moray.
Contact Information
Sharon Dunbar