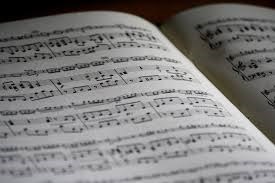 Young musicians across Moray competing for top spot
Moray Council's Music Instruction & Performance team are looking for a young musician to represent the region in Scotland's national Young Musician competition.
Moray's inaugural regional competition is now open to school aged pupils of any standard who learn in Moray. Entries from children and young people who play an instruments or sing are welcome. Entry is by completing the entry form, available online, and submitting a pre-recorded performance of no longer than 5 minutes by Friday 9 December 2022.
The first round of the competition is being held at Associated School Group (ASG) level where one finalist from each ASG will be selected by Moray's Principal Teachers of Music/Expressive Arts to compete in the live Moray final on Thursday 23 March 2023. A 'Primary Young Musician' will also be awarded in each ASG. Trophies will be awarded for 1st, 2nd and 3rd place and every entrant will receive a certificate.
Alexander Davidson, Moray Council's Principal Teacher of Music Instruction & Performance said: "Working together with Moray's Principal Teachers, we want to celebrate the hard work, commitment and determination Moray's children and young people put in to achieving musical excellence. This can often be over a prolonged period, whilst offering goals and performance opportunities.
Mrs Helen Ross, Principal Teacher of Music at Elgin Academy, chair of local Music PTs network and Vice chair of the Scottish Association for Music Education added: "While we want to award a Moray-wide Young Musician, we also want to recognise and promote the rich musical talent in Moray by showcasing all of Moray's Young Musicians."
Moray's Young Musicians competition is part of the Music Education Partnership Group's (MEPG) nationwide search for Scotland's Solo Performer of the Year. Moray's regional winner will compete in the national final at the Royal Conservatoire of Scotland in Glasgow on Sunday 21 May 2023 alongside the winners from every other local authority.
Finalists from across Scotland will have a chance to win amazing career-changing prizes including cash to spend on developing music skills, a hand-crafted trophy, masterclasses, coaching, recording sessions, festival performances, meet-and-greets with Scotland's top music institutions and more.
More information and details on how to enter is available on the dedicated Moray Young Musicians webpages.
Contact Information
Moray Council Press Office