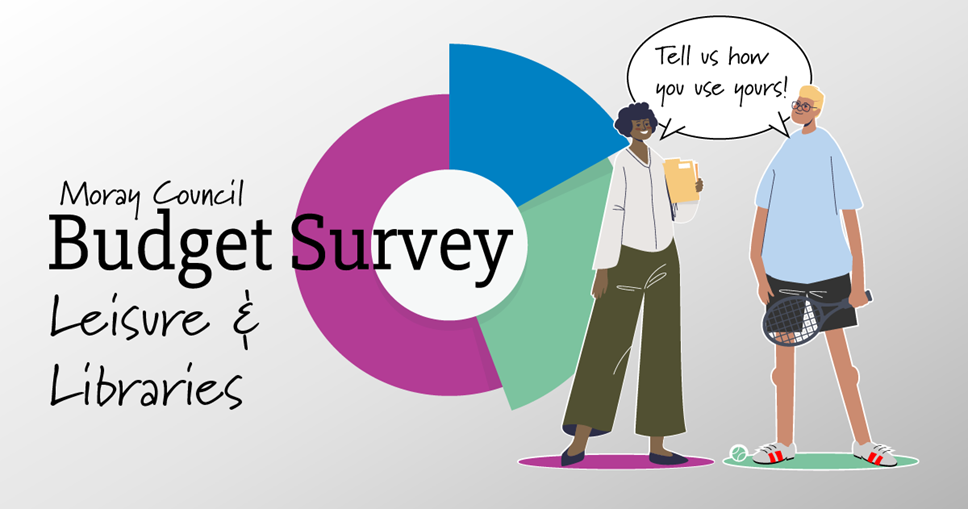 The future of leisure and libraries examined in Moray
Moray Council has launched a series of engagement activities around the future of its leisure and libraries estate.
As part of the budget setting process, which needs to find £15m of savings over the next two years, Moray Council is inviting users of leisure and library services to take part in a survey and drop-in sessions to find out more about how these services could be delivered in future.
An initial survey in September 2023, which received more than 2,300 responses with more than 1,500 people completing all questions, showed over 70% of respondents willing to see an increase in charges for leisure facilities. Almost 52% of respondents would accept a moderate to significant increase. 46% of respondents also said a reduction in services would be tolerated, although 54% said they didn't want to see any changes to sport and leisure services.
Libraries are also under scrutiny following the initial survey, which showed almost 55% of respondents would accept a reduction in service, with 45% saying they didn't want any change.
Specific changes to facilities and programmes offered will now be tested in a survey of service users, which is open until 8 December. More information about the current leisure and libraries estate can be found online here. Drop-in sessions for residents to ask questions and find out more about alternative options to deliver both leisure and library services are being held:
Buckie Library: Wednesday 22 November, 3pm-7pm
Aberlour Library: Thursday 23 November, 3pm-4.45pm
Speyside Sports & Community Centre: Thursday 23 November, 5pm-7pm
Lossiemouth Sports & Community Centre (library): Friday 24 November, 3pm-7pm
Keith Sports & Community Centre: Monday 27 November, 3pm-7pm
Forres House Community Centre (library entrance): Tuesday 28 November, 3pm-7pm
Elgin Library: Wednesday 29 November, 12noon-5pm
Moray Council currently operates nine sport and leisure facilities across the region supported by 138 staff providing a range of activities from swimming lessons and exercise classes to outdoor sports activities and exercise referral programmes and more.
The local authority also currently has 11 libraries and a mobile library bus, which is also the subject of consultation. There are 75 members of staff currently hosting these facilities, which include Information Hubs; study, work and meeting space; computer and online access; heritage support and research; skills development opportunities; NHS Near Me services; book and home lending services; events and activities for all ages; and more.
With a reduction in budgets coming, the way all of these facilities and services are delivered needs to be considered. Looking at usage levels, energy efficiencies, income generation, the condition of facilities, operational hours, partnerships and more will provide feedback to elected members ahead of setting the budget for 2024/25 and beyond.
Moray residents and service users are invited to complete the survey online until 8 December 2023:
Libraries survey: https://www.surveymonkey.co.uk/r/LIBRARIES23
Leisure survey: https://www.surveymonkey.co.uk/r/LEISURE23
Contact Information
Moray Council Press Office